Website statistics can tell you a lot about visitor's behavior on your site, what interests them, and what doesn't. But it's equally valuable to know how those visitors found or arrived at your site in the first place. Most visitors find the content on your website through a keyword search.
In this article, we'll look at some of the tools you can use to identify those keywords.
Why is it important to know which keywords make your site show up in search results?
Because when you know which keywords attract traffic to your site, you can use that knowledge to optimize your content. If you increase your focus on those words and terms, you can gain even more traction search results. Which, in turn, should draw more visitors to your site.
What Are Keywords?
A keyword is simply a word that describes the content on any given page of your website. When researching keywords, you'll also come across keyphrases, a few words that describe the page content.
When you center content around a keyword or keyphrase, someone searching for those words is more likely to find your site.
7 Keyword Tools That Show You How People Find Your Content
There are several tools that can show you which keywords people are using when they find your site. Remember, knowing how visitors find your content is essential if you want to increase traffic to your site.
We'll talk more about keywords, search habits, and Search Engine Optimization (SEO) in a minute. But first, let's take a look at some of the best tools you can use to discover your website keywords.
There are stand-alone services, websites, and plugins on the list. But whichever you choose, they'll all help with your keyword research.
Most of the tools we'll discuss require that you set up a user account. All are free to use, but some have limitations unless you decide to pay for the service.
1. Google Search Console
Adding your WordPress website to Google Search Console (Webmaster Tools) gives you access to a staggering amount of visitor data.
The Google Search Console is a free tool that can help you monitor, maintain, and update your site. You can alert Google to changes, so they're always indexing your latest content.
Search Console also provides details about errors and guides you through the process of fixing them.
To see your Google search keywords:
In the left-side navigation, click "Performance."
Scroll down to the "Queries" tab.
There you'll find a list of keywords and keyphrases that were searched in Google and brought visitors to your site.
One of the great features of Google Search Console (and Google Analytics) is the ability to look at keywords within a specific date range. That allows you to compare time periods to better gauge the results of any changes you make to improve optimization.
Search Console shows you how people are finding your content, but there are a host of other benefits as well. Including:
Optimization of your content using Search Analytics.
Getting your content indexed by Google.
Receiving alerts when a fix is needed on your website.
Gaining an understanding of how Google search sees your pages.
General optimization and enhancement of your website.
2. Google Analytics
Google Analytics provides different data than the Google Search Console does. Analytics is focused on analyzing the activity of your website visitors. But it can also be used to track keywords in the form of search queries.
To view search queries in Google Analytics:
In the left-side navigation, click "Acquisition."
Under "Acquisition," click "Search Console."
Under "Search Console," click "Queries."
You can also view Google Analytics in your WordPress dashboard using a plugin and get a ton of tracking data without leaving WordPress.
3. MonsterInsights
MonsterInsights is a WordPress plugin. Once it's installed, you connect it to your Google Analytics account, and it pulls that data into your WordPress dashboard. So you get all the benefits of the Google keywords tracker without logging in to Google to view the data.
You'll view keyword searches in a similar way to Analytics to see how your users are finding your content. You'll also have the ability to track external links in WordPress.
4. SEMRush
SEMRush is a multi-faceted marketing tool, so it does a lot more than just keywords. You can use it for SEO optimization, content marketing, social media, and market research.
But when you're looking at keywords, the SEMRush data goes far beyond most other keyword tools. It breaks down keywords by country, shows you trends (gain/loss), and about a million other things. It's easy to get lost for hours in the data that's available.
If you've been searching for the site to get the best keywords data, look no further.
The catch is you're limited to 10 queries a day on the free account. That doesn't get you very far. It costs a minimum of $100 a month to gain access to everything SEMRush has to offer. But if your site generates income (or you'd like it to), it could be money well spent.
5. Social Blade
Social Blade is ideal for gaining keyword insights from social media sites. If you have a YouTube channel, Social Blade can help you unlock keyword data. Not only that, but Social Blade can provide data for accounts on Instagram, Twitter, and Facebook. As well as Twitch, Mixer, Dailymotion, DLive, TikTok, and StoryFire.
It provides keyword data for visits to the social sites but can extend to your website from there. (That is if you're driving traffic to your sites through your social media presence, which you should be!)
6. Dyno Mapper
Dyno Mapper is a visual sitemap generator, but it can also perform a keyword analysis of your website. It does that by crawling your website and importing the keywords used in your site metadata.
That's a different approach than most of the other tools in this list. But different is good since this method allows you to track keywords by both search engine and location. Dyno Mapper can also be integrated with Google Analytics to provide even more keyword data.
Once you know how to search for keywords on a website, you'll want as much data as you can get. It's a side effect of getting deeper into keyword analysis. Dyno Mapper can provide you with data that other keyword analyzers can't, so it's worth a look.
7. Google Site Kit
I mentioned a couple of Google/WordPress integration plugins earlier. But to connect your WordPress admin dashboard to several Google services in one fell swoop, consider installing Google Site Kit.
Site Kit is a WordPress plugin built by Google that displays information from Search Console, Analytics, Adsense, and Page Speed Insights.
Site Kit, like most Google integration plugins, provides a simplified view of the relevant statistics and information. But considering the complexity of most Google products, that's not necessarily a bad thing. You still have access to the Search Console keyword data, but it's easier to find it.
In the left column navigation, mouse over the "Site Kit" link and click the "Search Console" link. Right under the graph, you'll find "Top search queries over the last 28 days." It doesn't get any easier than that.
The Difference Between Keywords and Search Queries
When we talked about Google Search Console and Analytics, we talked about both keywords and queries. They provide similar data, but they're not the same things.
What it boils down to is this: the search query is the term entered into a search engine. Keywords are distillations of those search queries.
For example, "green web host" is a search query. But you could extract both "green" and "web host" (or "webhost") from that query as keywords and keyphrases.
You want to optimize for keywords and keyphrases rather than search queries. Keywords cover more ground, and good use of keywords will cover multiple search queries.
Understanding People's Search Habits
At times it can feel like understanding people is next to impossible. Too much variation in the sample. 😉 But it is possible to understand people's search habits. In fact, successful online marketing strategies rely heavily on understanding potential customer's search habits (among other things).
If you don't understand what your audience wants, your efforts to connect with them will always be hit or miss. But the better you know them, the more successful your connections will be. And one way of knowing your audience is through their search habits.
Over 90% of adults in the United States use search engines. So using tools like Google Search Console and Analytics gives you a very wide window on search habits. At least for the search habits of visitors who reach your site.
But a lot of keyword research can be done on other sites as well, and on keywords in general. Research keywords you want to rank for and take a look at the sites that are getting those visits. What are they doing that you aren't?
You can always find something you can use when you take a close look at sites that outperform your own.
Why Tracking Keywords is Important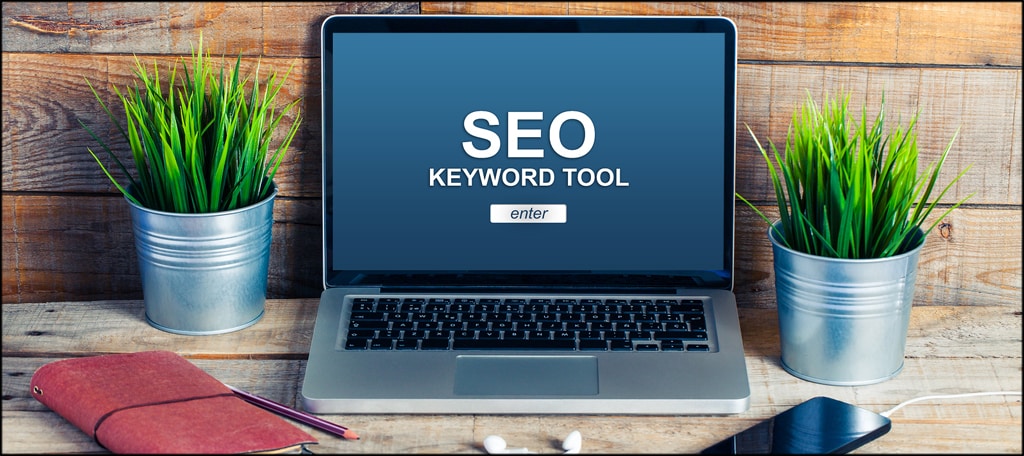 Hopefully, I've demonstrated the importance of keyword research and use. But it's worth reiterating the main points.
Keyword research is important because it:
Helps you identify opportunities. Is a keyword you're not currently working seeing a lot of traffic? Is a site getting a lot of traffic for a keyword that you could do a better job with? That's where your general keyword research is valuable.
Exposes weaknesses. If you're getting keyword traffic with a high bounce rate (or low time-on-page), that content needs to be examined. There's no value in attracting a visitor to your site who leaves after only a few seconds.
Helps you identify keyword relevance. Are you being found for the keywords that you want to be found for? On the flip side, are you being found for irrelevant keywords? When you know those answers, you can adjust accordingly.
Can provide insight into overall website traffic declines. Checking your keyword rankings can point out weak spots that may have caused a drop in website traffic. It's easier to fix a problem caused by one or two keywords than it is to troubleshoot an entire site.
Helps you keep an eye on the competition. As I mentioned, there's always something to learn from a competing site that is outranking you.
The bottom line? Acting on keyword analysis helps you serve better, more relevant information to your audience. And when you can do that, your potential for growth is increased.
Always Optimize for Relevance
Google uses hundreds of signals, literally, to determine search results rankings. But the most important, overriding thing that Google (or any modern search engine) is looking for is relevance.
The keyword research tools we've talked about can be used in two ways. They can be used to optimize your relevant content to the best of your ability, that's good.
Or they can be used to draw traffic to irrelevant content. That's not so good. It's actually bad. Bad because it leaves a bad impression on the person searching. But worse, it will eventually sink you with Google.
Proper SEO optimization has to be legitimate and above board. Always strive for relevance in your keyword implementation.
The penalties for intentional deception are harsh, including Google potentially removing your domain from their index. Permanently. Which is the practical equivalent of removing your site from the internet.
Play hard, but play fair.
Keywords Are Key (Pun Intended)
I said that being removed from Google would be like being removed from the internet. That's not much of an exaggeration. Search engines in general, and Google in particular, are vital to the success of your website.
Learning how to give yourself an advantage in Google search results is worth every bit of time it takes. There's not another thing you can do for your website that provides a greater return on investment.
Okay, there is one thing that might have more impact: providing great information!
But you already do that, right? So dig into keywords, learn how your visitors find you, and use the information you gain to grow your audience.