When you're considering which e-commerce tools to use, it may come down to a comparison between Shopify and WordPress.
Or more accurately, between Shopify and a WordPress e-commerce plugin. The basic WordPress installation doesn't have any built-in e-commerce capabilities.
Shopify is undoubtedly popular. At a 2019 conference, it was said that over 820,000 online stores use their product. (Though only 500,000 of those stores may be actively selling.) Today, that number is likely closer to a million stores.
In comparison, almost four million WordPress sites have installed the leading e-commerce plugin, WooCommerce. There aren't any statistics on how many of those stores are active, but it's safe to assume that it's far fewer than 3.9 million.
Comparing e-commerce systems can be tricky because every online store is different. A wide variety of physical and digital products are available, as well as memberships, services, consultations, tickets, classes, lessons, even rentals.
Each of those areas has particular specialized needs. But they also have a lot of things in common. Most importantly, they all need a way to showcase the product and receive payments from customers.
Since WooCommerce is the most widely used WordPress e-commerce plugin, that's what we'll use as an example in this article. When I talk about WordPress, assume that's WordPress and WooCommerce working together.
But before we compare Shopify and WordPress, let's get some definitions out of the way.
Or you can skip directly to the Shopify and WordPress comparison.
What Is Shopify?
Technically, it's a Software as a Service (SaaS) eCommerce platform. Which just means software that you use on a website rather than downloading it to your computer. If you use Google Docs, you're using SaaS.
SaaS has become the way most of us use software. Microsoft 365 may be the best example of the change. Not long ago, you would buy Microsoft office on a series of discs in a box. Now, instead, you subscribe to Microsoft 365 and have access to the latest versions of all the Office products online.
So essentially, Shopify is a website or "hosted solution" that provides software that handles the technical aspects of eCommerce stores. It also hosts those stores. When you use a Shopify store, the transactions take place on the Shopify web servers.
Some stores that use Shopify exist entirely on the Shopify platform. Meaning all the pages of the store website are hosted on Shopify itself. There isn't a separate website for the store.
Other stores integrate Shopify with a separate website that's hosted elsewhere. There are also API integrations between websites and eCommerce SaaS platforms. But that's more commonly used by very large outlets, so we won't get into it here.
There are other SaaS eCommerce platforms, such as BigCommerce, Squarespace, and Big Cartel. But Shopify is the dominant player in the field.
What Is WordPress?
If you take away the eCommerce plugin, WordPress is a website framework. WordPress is also available as a SaaS, at wordpress.com. But it's more commonly downloaded as a software package that you install in your own web hosting space.
That's what we'll be using in our comparison—a "self-hosted" WordPress installation on your website, using your own domain name.
One of the strengths of WordPress is its ecosystem of themes and plugins. More than 30,000 plugins are available to expand WordPress in an endless variety of ways.
Estimates vary, but it's safe to say that about a third of all websites use WordPress. Any way you count it, that's a lot of sites. Its dominant position in the market makes it the obvious choice to use in comparison with Shopify.
What Is WooCommerce?
WooCommerce is a plugin that provides eCommerce capabilities to a WordPress site. It's used to integrate a storefront within WordPress. In fact, WooCommerce is made by the same people who make the WordPress content management system.
That's one of the reasons for its success. If you use WooCommerce, you can be sure that development (and improvements) will be ongoing.
There are other WordPress eCommerce plugins, though. The most popular is WP eCommerce. But it lacks things like product reviews, which are a vital element for any online store.
Some other WordPress eCommerce plugins are Easy Digital Downloads, Cart66 Cloud, and WP EasyCart. None of them are as popular as WooCommerce, but some are tailor-made for more specialized kinds of online stores.
WooCommerce integrates well with its parent platform, so it can use content from other parts of a WordPress site. It has built-in payment capabilities for the most widely used gateways. And there are extensions available, making it possible to use most major payment methods.
When you use WooCommerce, you have full control over the buying and checkout process.
And it's free.
What Are the Differences Between Shopify and WordPress?
As you can see, you can build an online storefront, whether you use WordPress or Shopify. Everything you can sell using Shopify can also be sold using WordPress and WooCommerce. They both do the same things, but they do them differently.
Let's take a look at some of those differences. Knowing what they are will help inform your decision when choosing between the platforms.
1. SaaS vs. Download
This is the fundamental difference between Shopify and WordPress. Shopify is a SaaS product, and WordPress and WooCommerce are downloads.
A SaaS like Shopify is usually easier to configure and use. Downloaded software like WordPress often requires a bit more involvement in the configuration. But if you are a developer (or tinkerer), you will almost always have more customization options with downloaded software.
And most developers for WordPress make it easy for any skill level to use the platform. This means far less coding involved to customize the site.
As far as maintenance is concerned, with a SaaS, there is virtually no maintenance. Downloaded software, on the other hand, requires maintenance in the form of updates. Both the automatic updates of SaaS and the manual updates for downloaded software can change the way things work.
The bottom line is if you would rather avoid technical, "back end" work, a SaaS may be preferable. If you need a high level of customization and don't mind the configuration, you'll be better served by downloaded software.
2. The Appearance of Your Store
Shopify has several page templates to choose from. They're all professionally designed and adapt well to different screen sizes. They are customizable – to a point. It can be challenging to match the appearance of your store to the appearance of your website. Assuming, of course, your entire site is not on Shopify.
An advantage of officially-supported Shopify templates is they don't require upkeep. Maintenance is done behind the scenes, so they'll always work correctly and look good.
I specified "officially-supported Shopify templates" because there is also a theme store. The store offers templates by third-party developers, so upkeep and maintenance would be necessary with those themes.
WordPress can use any of tens of thousands of themes. The WooCommerce plugin will inherit much of its appearance form the WordPress theme itself. So the integration of your store into your site is more seamless.
WordPress themes, however, are not without their drawbacks. Themes can be abandoned by their developers and become outdated and, potentially, technically vulnerable. As with third-party Shopify themes, maintenance is the site owner's responsibility.
The takeaway here is pretty much the same as it was above. If technical work and maintenance aren't exactly your thing, Shopify can serve you well. If customization and configuration are essential to you, go with WordPress, and accept the upkeep as part of the bargain.
3. Product Pages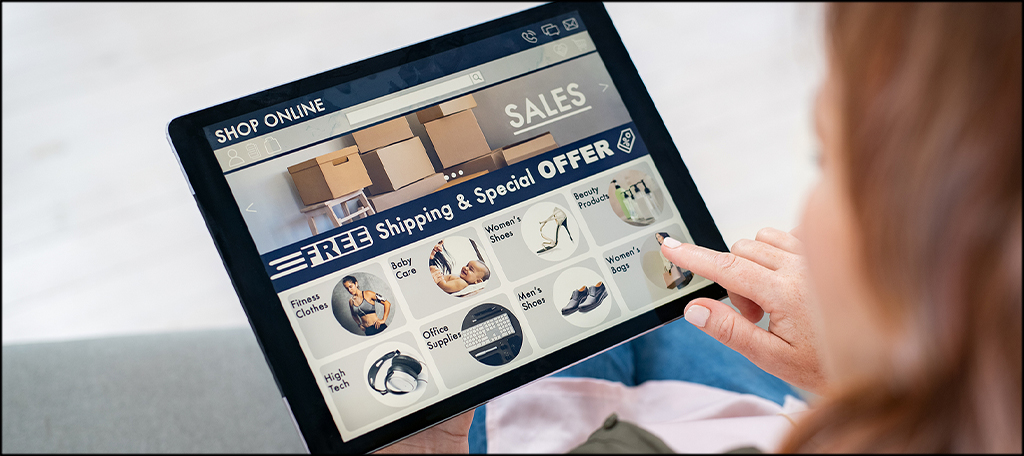 Product pages are the backbone of any online store. They spotlight your products and ultimately help do the selling. You want to provide as much useful information as possible on every product page.
The better the description, the better your odds of making a sale.
There isn't a significant difference between Shopify and WordPress when it comes to adding a product or creating a page. The differences are more apparent when it comes to product page presentation and management.
Shopify can create "automated collections" based on product titles, price, product tag, and other variables. There's a limit of three options per product (though you can add up to 100 "variations" as a workaround).
Shopify uses a group of standard product fields that can make it challenging to collect information that may be outside of those fields. For example, there is not a field for inscriptions or personal messages related to a product.
When you update a page or a product, you cannot revert to a previous version. Once the change is made, the old version is gone.
WordPress is based around categories and tags. You can even create custom content types, which greatly expand the possibilities for presenting products. Collections or groups of products can be displayed in ways that are more relevant to customers.
It's also possible to allow filtering, letting customers find precisely what they're looking for more easily.
When it comes to reverting to a previous version of a product page, versioning is built into WordPress. You can view or "rollback" to earlier versions at any time. That may not seem like an important feature. Until you need it. Then it can save you a lot of time and trouble.
4. Payment Gateways
Payment gateways are services that authorize credit card purchases or direct payment processing. Some commonly-known payment gateways include PayPal, Stripe, Amazon Payments, and Visa's Authorize.Net.
If you have an online store, you need at least one payment gateway.
Every payment gateway charges a fee (usually per transaction), and some only process certain kinds of currency. If your store serves many different countries, you may need a combination of gateways to process different currency types.
Shopify provides access to a few popular payment gateways by default. Shopify charges a transaction fee on top of the payment gateway fee. To avoid paying those extra fees, you can use Shopify's payment gateway, Shopify Payments.
This means you'll wind up making less money per transaction as you're also paying Shopify on top of something like PayPal.
But it's only available in the United States, Canada, the UK, Ireland, Australia, New Zealand, Puerto Rico, and Singapore. If your business doesn't operate in one of those countries, you can't use Shopify Payments.
WordPress with WooCommerce provides built-in access to many more payment gateways than Shopify. There are no additional fees on top of the payment gateway fees. Using plugins, virtually any online payment gateway can be used with WordPress. Configuration complexity varies by the gateway.
5. Search Engine Optimization (SEO)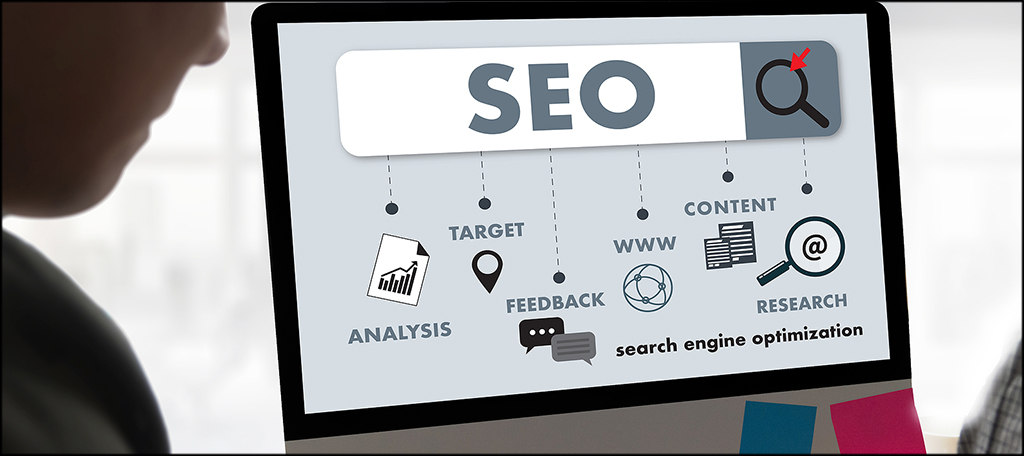 This is item number five, but if we were ranking by importance, it would be number one.
And possibly numbers two and three as well.
SEO is crucial to your online store. Potential customers may find your products through links from other sites, but it's more likely they'll find you through search. If your products appear on the first few pages of Google search results, you'll have an easier time attracting customers.
Getting onto those first few pages of search results is a subject all to itself. And it's not easy. But the more aware you are of what helps and what hurts, the better your store will perform.
Shopify has done a lot to improve its hosted store's SEO over the years. But, there are still some pitfalls to be aware of. Some of the problems are related to any SaaS eCommerce solution. Some are specific to Shopify.
For example, you can't change the URL structure of a Shopify store. You can't edit the sitemap. Content marketing is tricky because creating non-eCommerce content like pages or blog posts is not a straightforward process.
WordPress allows for (almost) complete control over SEO, so it's not really a fair comparison with Shopify. WooCommerce also provides some SEO-rich features out-of-the-box, like product reviews.
Finally, page speed affects SEO. Where you host your WordPress website can affect the site speed, but you have control over that. If your website provider performance isn't up to par, you can find a new host. If your Shopify store is slow – well, you can't do anything about that.
6. Cost
The cost of opening an online store can be a contributing factor to which platform you choose. There are potentially a lot of expenses that can add up on either platform. How much you have to spend will ultimately depend on your store. But some fees are unavoidable.
Shopify charges a base monthly fee, anywhere from $29 to $299. That doesn't include the payment gateway fees we talked about earlier. Those vary depending on the plan you choose. The lower the cost of the plan, the more you'll pay per transaction.
Premium Shopify themes and plugins also come at a cost. That applies to WordPress as well, though, WordPress themes are generally less expensive.
WordPress and WooCommerce can be used as a basic small store at no cost. Where you'll start running into costs are with eCommerce-specific WordPress themes and WooCommerce plugins. And realistically, most stores will find the need for one or more plugins.
And really, "no cost" isn't wholly accurate. Every WordPress site needs, at minimum, a good web host and a domain name. Those expenses should be factored into what it costs to run your store.
In comparison, basic web hosting services can run you as little as $2.95 per month, which is 10 times less than with Shopify at the very minimum. And since WordPress and WooCommerce are free, your basic store really has no other expenses outside of payment gateway fees.
Well, and any add-ons, plugins, or themes you want to use.
Another cost you might incur is that of a developer. If you need customization that you can't perform yourself, you'll have to hire someone to do it. That's a cost that can quickly become significant, especially if you need a lot of work or very specialized results.
Why Choose Between the Two? Can't I Use Shopify With WordPress?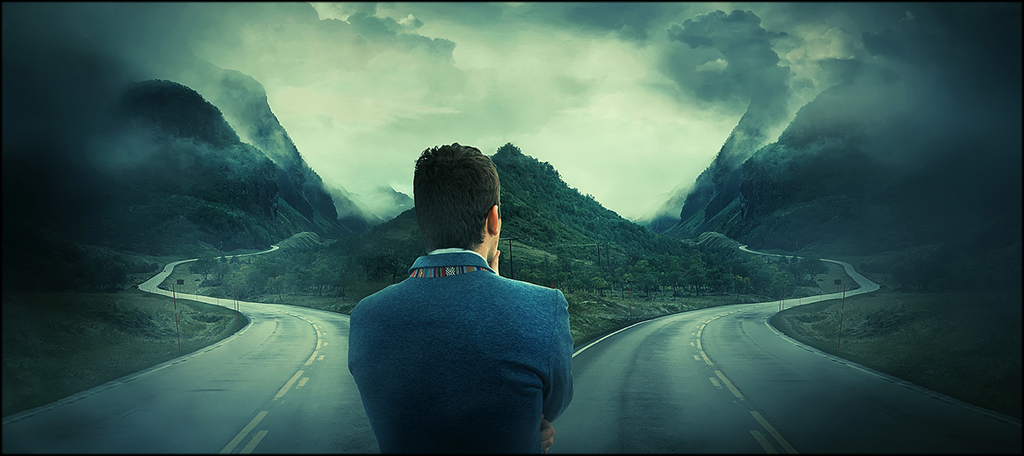 Yes, you can. There are indeed Shopify/WordPress integration options, but not many.
There was an official Shopify WordPress plugin ("official," meaning Shopify built the plugin), but it was discontinued. Shopify now suggests WordPress users embed Shopify "buy button" code into a page or post on a WordPress site.
But that's not a particularly convenient or efficient solution if you have more than a small handful of products. And of course, you still need a Shopify account to use buy buttons.
You can use a plugin called WP Shopify. It uses Shopify buy buttons, so it's doing mostly the same thing that manually adding the buttons does. However, it syncs your Shopify store to WordPress, so adding the buttons is a much easier process.
Overall, there aren't many real integrations of SaaS eCommerce platforms with WordPress. An exception might be BigCommerce. They do have a WordPress integration plugin. But the support page for the plugin seems to suggest there are still some bugs to be worked out.
So ultimately, it comes down to a choice between Shopify or WordPress.
So What's the Verdict; Shopify or WordPress?
While everyone's needs and preferences are different, I would definitely recommend using WordPress and WooCommerce. That's an opinion based on price, flexibility, and maintaining control over one's website (and store).
Shopify is certainly a large company. But as history has shown us, that doesn't mean they'll always be around. And if Shopify closes its doors, all the Shopify stores will disappear. Not to mention that any time you rely on a third-party service, you're limited to doing what the service will allow you to do. Or what it's capable of doing.
The numbers don't lie, and more eCommerce sites use WooCommerce than Shopify. There's no (or very little) cost to getting started with WooCommerce. That can't be said for Shopify.
The important thing to remember is getting started with an online store with WooCommerce is easy.