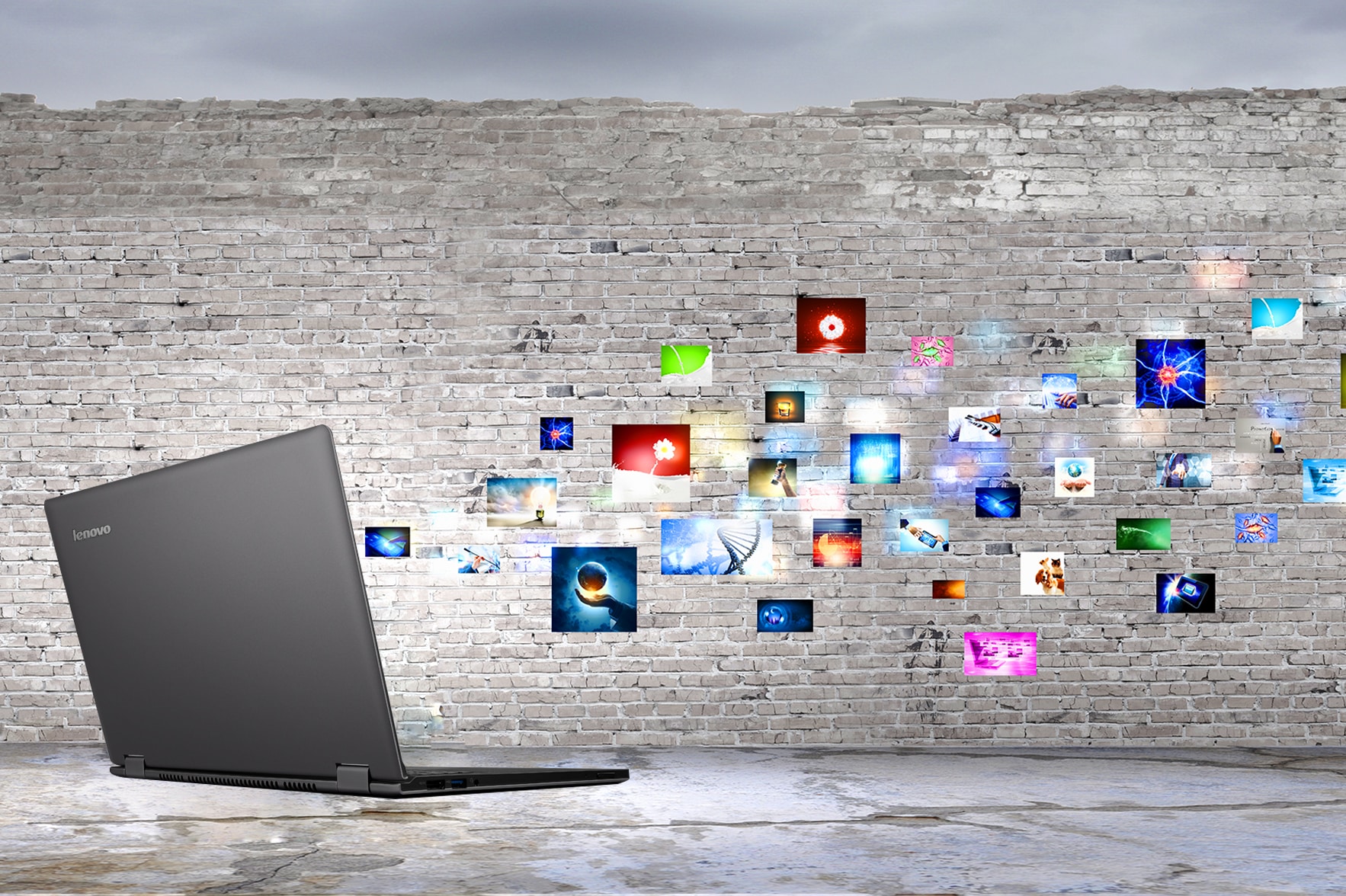 Image galleries are great ways to demonstrate everything from artwork to products you sell. Many people will use them as a way to create a visual portfolio of their abilities. If done correctly, virtually any business or personal website can benefit from what a WordPress image gallery can offer.
The following are five impressive plugins that can deliver your art or pictures to those who visit your site.
1. FooGallery
FooGallery provides users with a list of layout styles, responsive designs and is retina-ready for various mobile devices. It delivers a long list of customizable options to show off your photographic prowess.
Lazy loading, pagination, templates and multisite network support are only a few of the features you may find interesting. It also comes with its own widget as well as a custom CSS field to fine-tune your site designs.
2. Gallery by Robo
Like many others, Gallery by Robo offers a responsive design helping you create a mobile-friendly website. It also delivers 15 hover effects to create an interactive element on your website. And if you're feeling retro, you can switch to advanced Polaroid styles.
Robo Gallery also provides lazy loading, which improves site efficiency and speed. This is in addition to advanced caching options, SEO optimization and "load more" functions. This means the plugin keeps resource use to a minimum so the site remains fast.
3. Photo Gallery by 10web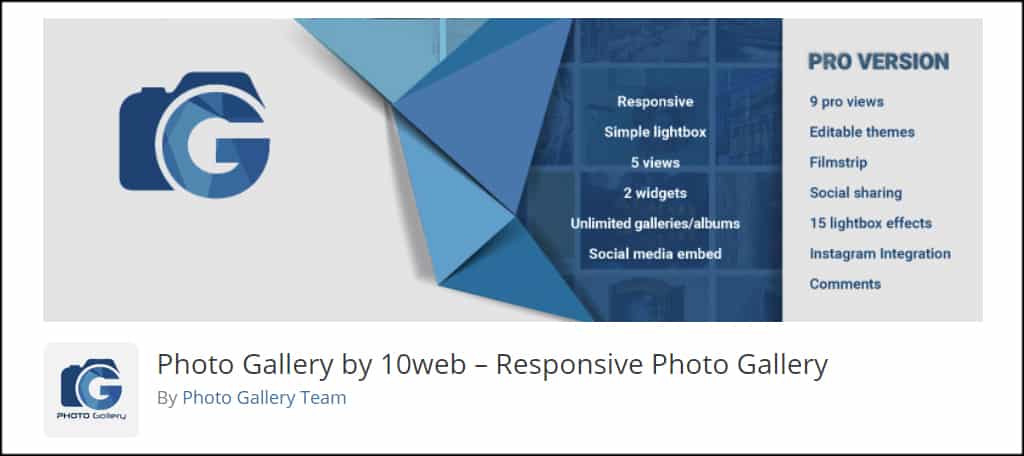 Photo Gallery by 10web is one of the more popular plugins for WordPress images. As more than 300,000 developers use the tool, you can assume that it's well-built. Especially since it has several key options few other plugins have.
For instance, Photo Gallery by 10web comes with multiple sidebar widgets, watermarking and right-click protection and video support. The premium version of the plugin adds even more flexibility, especially with social media.
And this says nothing about the add-ons you can install such as eCommerce support and easy Facebook integration.
4. Envira Gallery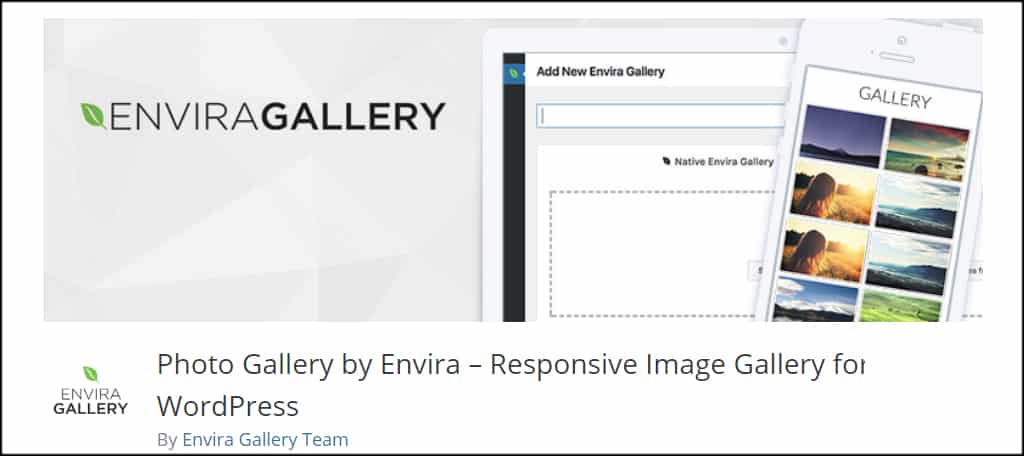 Many people have found the drag-and-drop process of Envira Gallery to be incredibly beneficial. You can rearrange the thumbnails and the display of the images just by dragging your mouse.
The system can also be integrated with social media as well as WooCommerce, which can help you sell to your visitors. As an added bonus, Envira helps protect your images by offering watermarking.
If you don't want others to access the images, the system is equipped with password protection for specific galleries.
Envira has the ability to import images from a wide range of sources. Sites such as Instagram, Pinterest and even Dropbox can be connected with the plugin. It's also been developed to enhance search engine optimization.
5. NextGEN Gallery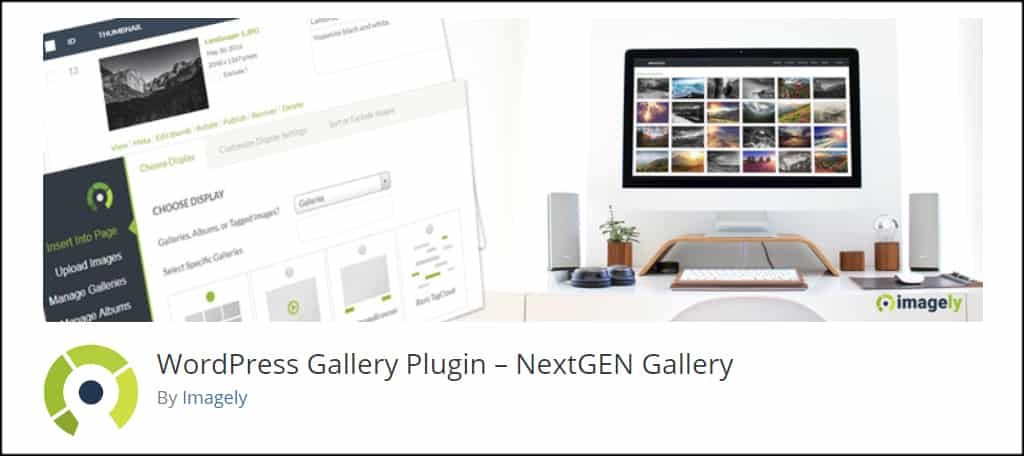 The NextGEN Gallery is one of the most popular plugins for WordPress. It has a variety of views that can be altered for albums and has a built-in method to alter the layout directly in the post editor.
The system also comes equipped with watermark ability for images as well as changing the effects of the lightbox itself when displaying pictures.
The system has limited functionality in the options panel for displaying the gallery or you can use shortcodes anywhere in your WordPress installation. The biggest complaint centering around NextGEN is that many find the plugin very difficult to use efficiently.
Installation
Installing plugins in WordPress is relatively easy to do. Go to the "Plugins" area of your WordPress dashboard. On the top left, click the "Add New" button. In the search bar on the right side of the following page, type in: "gallery" or one of the plugins above.
By clicking on its name, you can get more information. You can also click the "Install Now" button on any of the plugins available.
Accentuate Your Site with Graphics
An image gallery can add more functionality to your site while serving a practical purpose. The right plugin can engage visitors while offering a more in-depth visualization of what you do. Choose a WordPress image gallery that works best with your goals.
It may assist in retaining your visitors.
How do you currently display images to your visitors? Would you find galleries to be helpful in your site designs?