While our tutorials are a great resource, there may come a time when more advanced assistance may be needed. When this happens, you can directly contact GreenGeeks support. We offer several ways to get in contact with our staff.
Opening a Support Ticket
Simply log into your web hosting account and on the right side of the screen, click on the "Open New Ticket" button.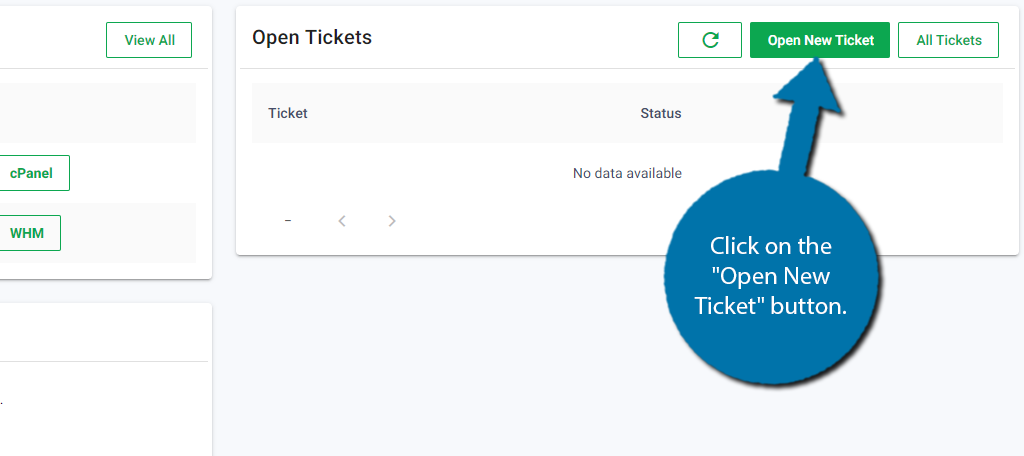 On the next screen, you'll need to fill out some information. This includes choosing which department, entering a subject line, adding a recipient (like another site admin), and entering a detailed description of how we can help you.
After filling in all of the information, click on the "Create Ticket" button.
One of our representatives will begin reviewing your ticket and provide a solution. In some situations, they may request more information to better help you.
Use Live Chat
Another way to go about getting support is through our live chat option. Here, you'll be able to explain what is wrong and get support immediately 24/7.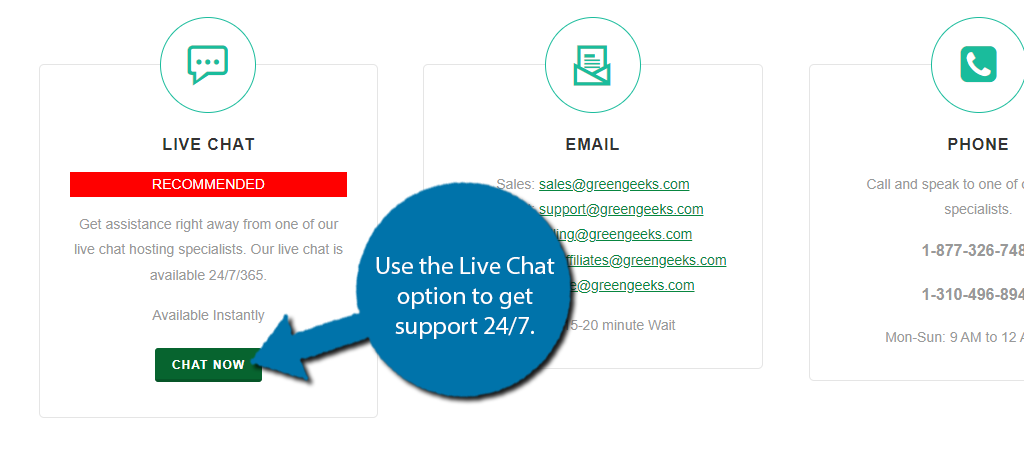 Call For Support
The main advantage of the previous methods is that they are available 24/7. The last option you can try is to call our support staff directly. They are available from 9 am to 12 am EST Monday through Sunday.
Regardless of what method you use, we look forward to assisting you.