Removing a user from accessing your services is quite simple, and it will only take a few seconds of your time.
From the Account Access screen in your GreenGeeks dashboard, click the down arrow on the account you wish to remove.
A new box will appear under the individual's profile in Approved Access.
Click the "Delete Access" option.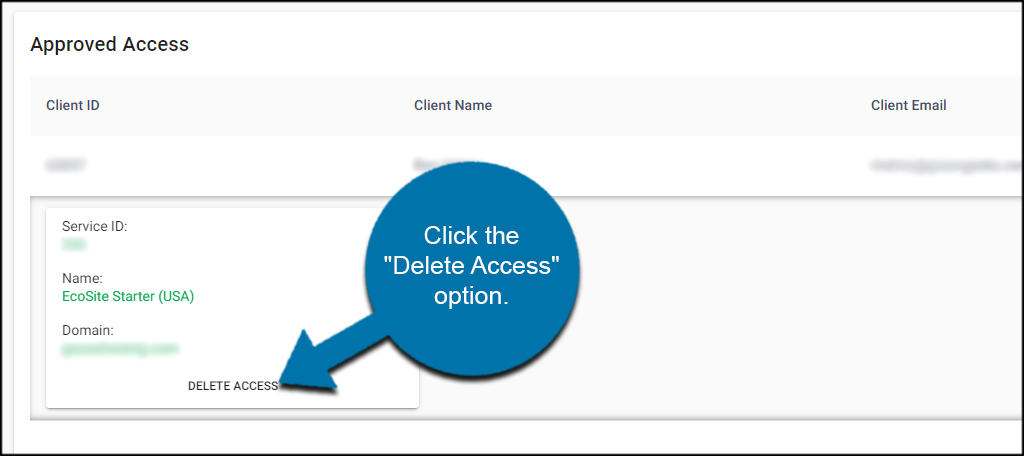 A confirmation window will appear. This will show you the account email and client ID as well as the service you're removing the user from.
Click the "Delete" button.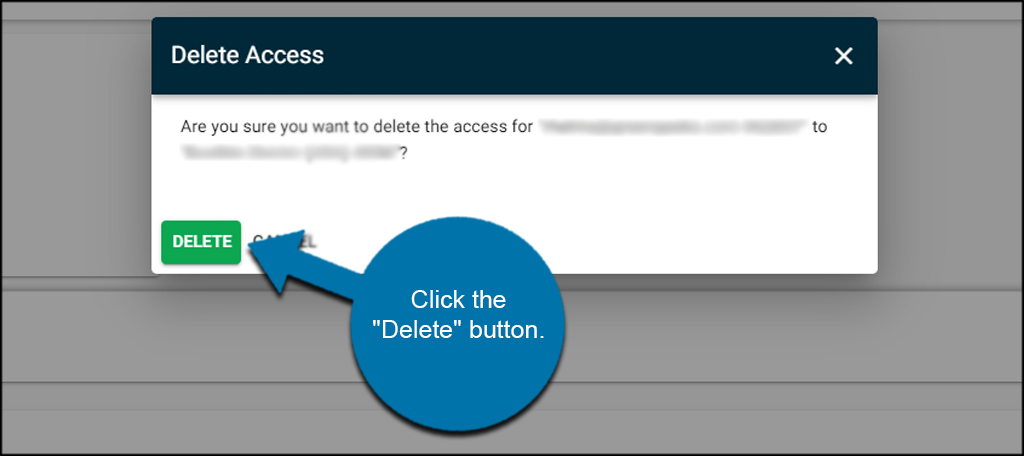 The user will then be removed from the service.