By default, many WordPress themes' pages are not in full width, but if this is not to your liking you can change it by using a plugin. The reason most of these pages are not natively in full width is simple. You may have noticed that most websites display their ads on the sides or have sidebars to help navigate the website and if the page was full width, the ads would overlap with your content and the sidebars would be removed.
There are many other reasons that full width mode is not used by default, but sometimes it's better for your site to use this mode. The key to any website or plugin setting is to always pick the best option for your website and today I am going to demonstrate how to create full width page in WordPress.
Why You Should Choose to Use a Full Width Page
The reason a theme is used is to make your website look great while also displaying all of the necessary information. Since all websites offer different content in different ways, it is important to make the theme of your website look the best way possible. Sometimes this may mean making your page layout be in full width mode.
There are many advantages to the full width page layout. One of the most common reasons is that it makes the page look fuller than it actually is. When you use a boxed layout you will notice the sides of the website are typically filled in with a solid color or image. Even more common is to fill these empty spaces with ads or sidebars. It's a great choice to use the full width page layout on your home page.
How to Install and Use Beaver Builder to Create a Full Width Page in WordPress
Today I am going to demonstrate how to install and use the Beaver Builder plugin to create a full width page in WordPress or to use a full width page in WordPress themes. It is one of the most popular plugins with over 300,000 active installs. It has a user-friendly interface that allows for easy edits and a lot of customization options. It's a great plugin to use and it is what this tutorial will be using.
Let's start by going to the plugins area of WordPress and clicking on the «Add New» button.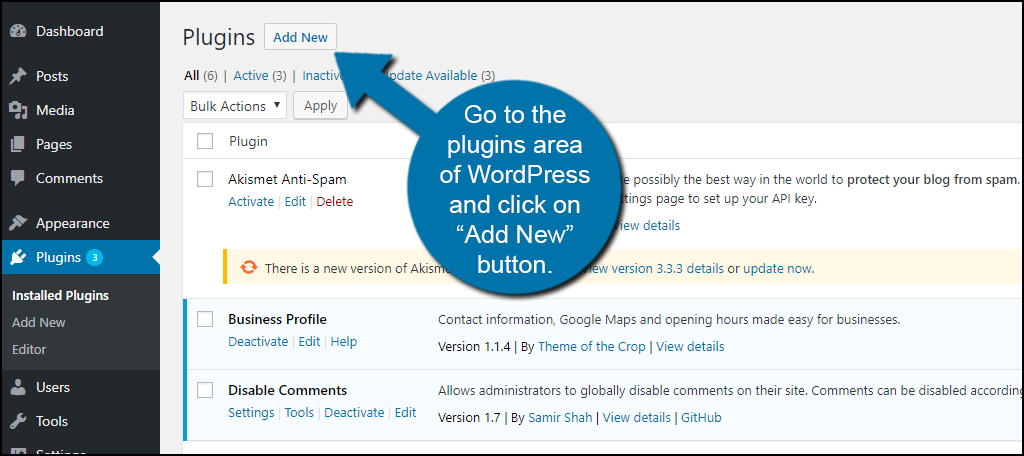 Search for Beaver Builder in the available search box. This will pull up similar plugins that you may find helpful.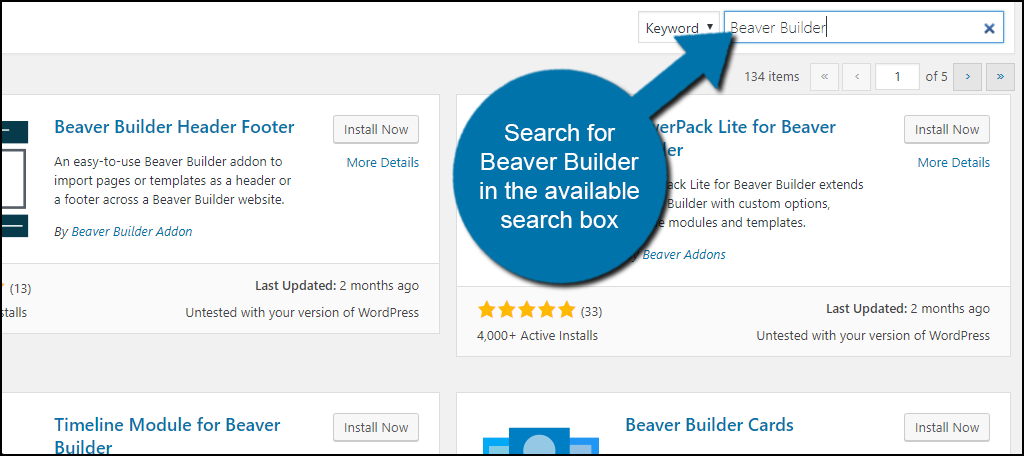 Scroll down until you find the Beaver Builder plugin and click on the «Install Now» button and activate the plugin for use.
You will now be on the settings page of the Beaver Builder plugin. You can always get to this page by going to Settings and clicking on the «Page Builder» option. This page will give you some basic knowledge of what the plugin does.
Let's start making changes to your pages by going to Pages on the left-hand admin panel and selecting the «All Pages» option. This page will allow you to edit or delete any pages on your website.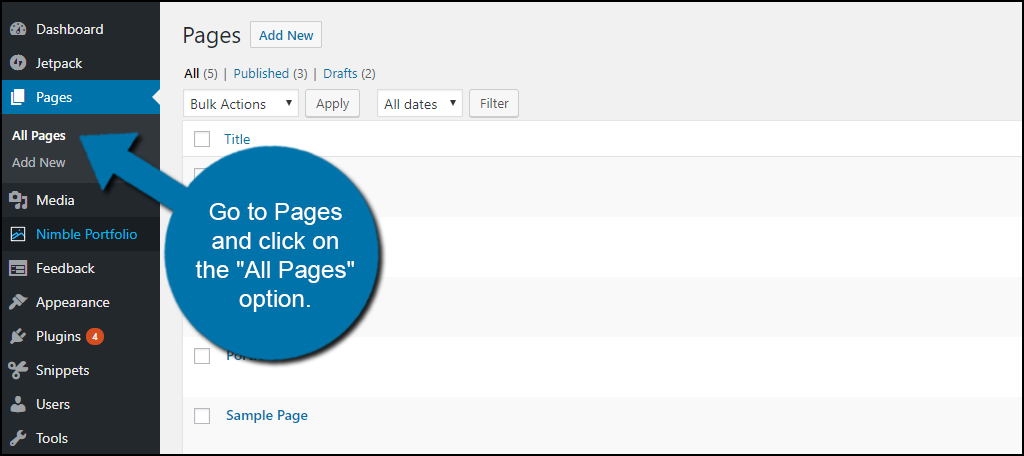 You may choose an existing page or make a new one to test the plugin on. Once you have selected a page you will now notice a Page Builder tab and a Page Attributes box that was added with the Beaver Builder plugin. You will see the Page Attributes box on the right side. This is how you can quickly select what page layout you want. Click on the drop down box of Template.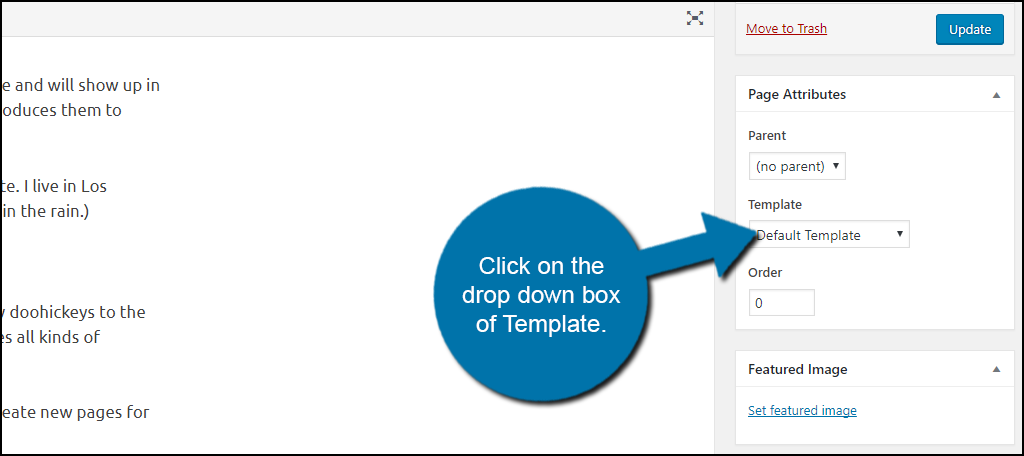 Select the full-width option. This will make the page now use the full width layout, but only if it is available for you page template.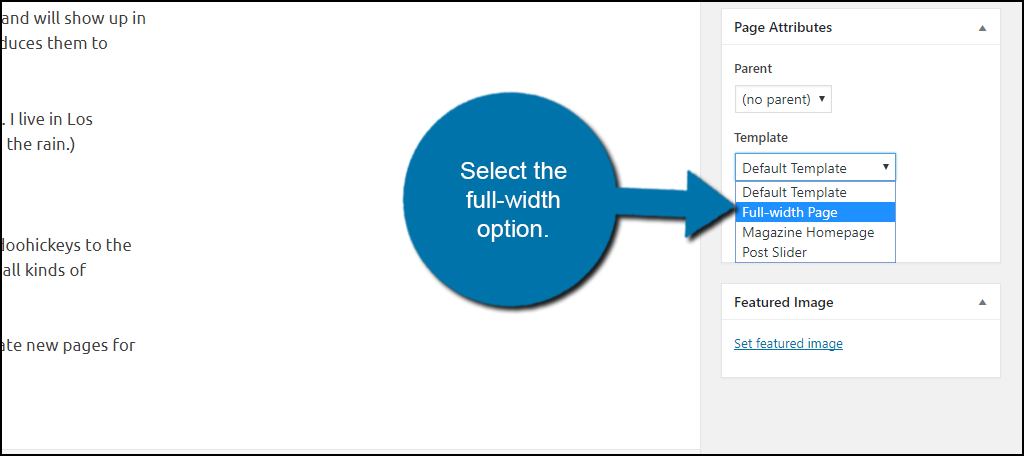 You will now want to click on the «Update» button and you will have successfully changed your layout. If the Full Width option is not available, then your current theme does not support it.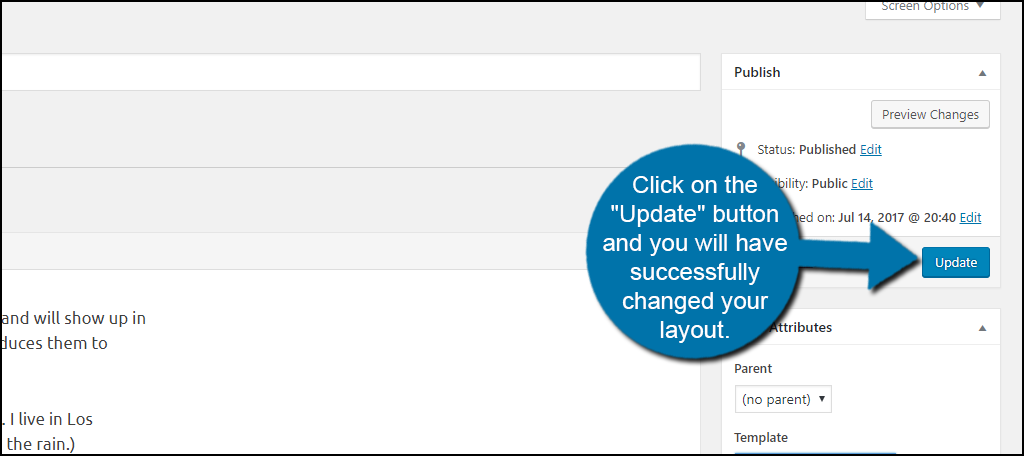 This can be fixed by simply picking a new theme or creating a new one. To accomplish this through the Beaver Builder plugin you must upgrade to the premium version. Click on the Page Builder tab to continue.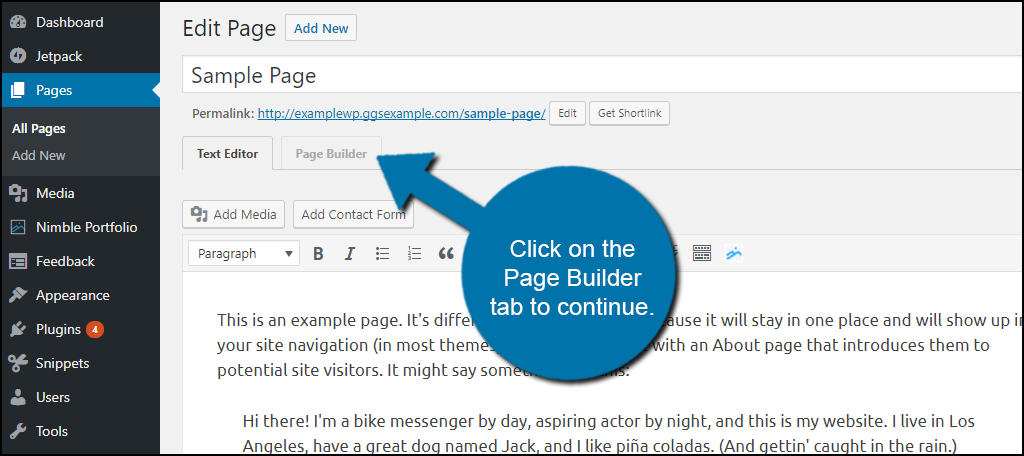 You will then be asked if you want an introduction to Page builder. I would strongly recommend carefully and thoroughly going through each portion of its tutorial. It is very helpful and will give you a good foundation of knowledge on how to use the plugin.
Whether you have completed the tutorial or have skipped it, you will now be ready to pick a new theme or create your own. You can do this by clicking on the «Templates» button on the top right of your screen. I would personally recommend choosing one of the themes available if you are inexperienced with the design aspect. It is very important when creating a design for your website that you make it look good. These themes should all have the full width layout available.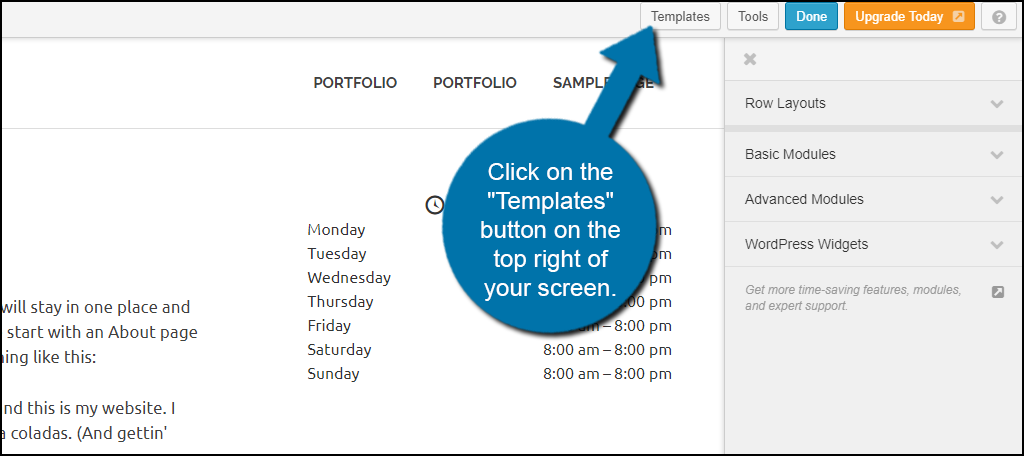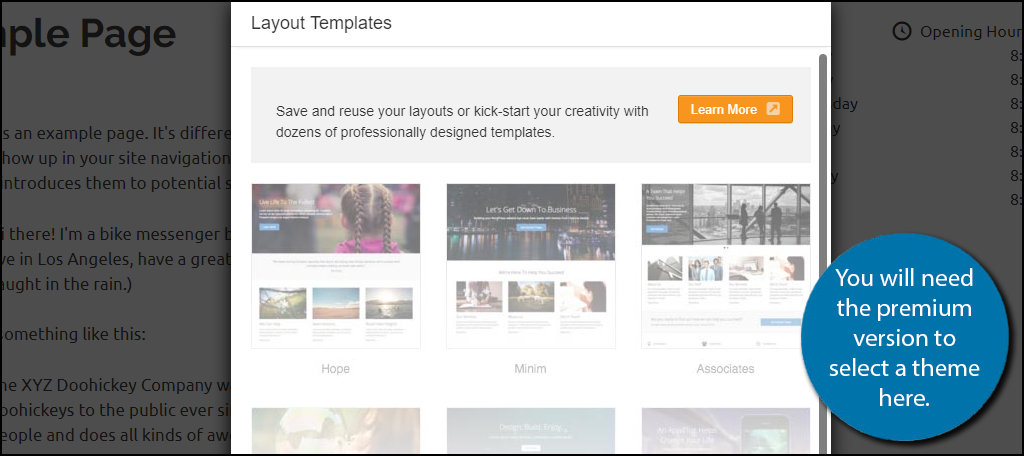 Congratulations, you have successfully installed and used the Beaver Builder plugin to add the full width page layout to your website. Remember you must go to each page and select the layout you want. It might be good to have some pages use a different layout. It's always better to use what makes the page look great.
Additional Plugins to Help Create a Full Width Page in WordPress Themes
WordPress is home to thousands of plugins and it is important to always be aware of alternative plugins. Here are some additional plugins I can recommend trying when you want to change your page layout to full width.
Page Builder
Page Builder is the most popular page building plugin with over 1 million active installs. It has a tremendous amount of features that will allow you to fully customize your websites page. The best part about this plugin is that it is completely free to use. I highly recommend trying this plugin for yourself.
Page Builder: Live Composer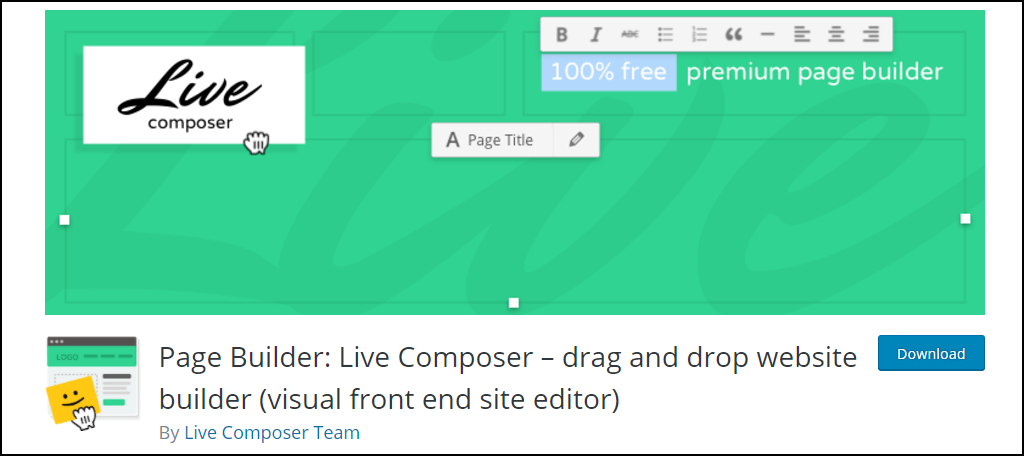 Page Builder: Live Composer is another great plugin to try. It boasts that it is 100% free and can fully customize your themes or help you create them. It is a great plugin that is worth trying when you want to change anything about your themes including the page layout.
Keep Your Website Looking Great
Choosing the right theme is crucial when you want your website to look a certain way. You can further customize the theme by changing the page layout or even creating your own theme by using the Beaver Builder plugin. It doesn't matter which route you choose, but make sure it looks good.
Keep in mind that it is very important to use the full width page layout only when you need to. Using this layout will remove sidebars from WordPress pages. It is very important that you know this and only use the layout when it is appropriate.
Do you think using the full width page layout has improved your audiences viewing experience? Have you made a custom theme using the Beaver Builder plugin?
Chris is the Support Manager at GreenGeeks and has been with the company since 2010. He has a passion for gaming, scripting and WordPress. When he's not enjoying his sleep, he's working on his guitar skills and fiddling with 3d printing.