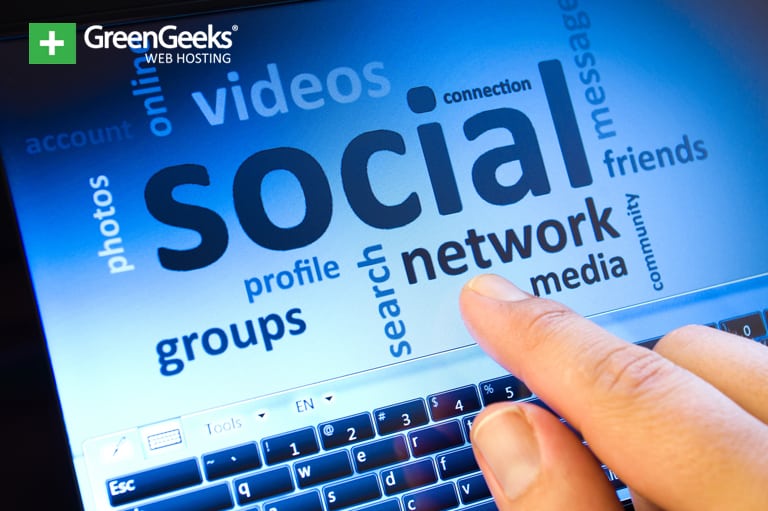 It is hard to say that social media doesn't play a huge part in the world we live in. It seems as though it is a part of everything, and that includes websites. Did you know, that you can build your very own social media website and attract an audience? I am going to show you exactly how to do that in this article.
What is a Social Networking Site?
The answer to that can come in several different ways. That being said, there are a lot of different types of social networking sites out there. From dating sites like eHarmony and Bumble to professional social media networking sites like LinkedIn, at this point in time, there really is a social media networking site for everyone.
These types of sites allow people to interact with others around the world. You can keep up with family and friends, connect with a possible job opportunity, and basically just stay up-to-date on anything and everything you can imagine.
Well, what if you want to create your own social media website? You can do it, and it doesn't have to be something like Facebook. There are a lot of different ways to create a social network, and building a WordPress site is one of them.
Let's go over the steps you need to take for creating a social network WordPress website.
What You Need to Start a Social Media Website
In order to make the right type of social media website and attract users, you will need a few things. Yes, you will have to build the actual website, but it also helps to have certain things in place before you start the build.
One of the things I recommend having in place is a website checklist. You can create one either on your computer or simply on a piece of paper. Having a checklist like this will allow you some flexibility because you will see everything you should have in place in order to be as successful with the website build as possible.
You may already have a checklist written down somewhere. If so, good for you! If not, go ahead and create one now.
Here are some items you can consider putting on your list to help with the process.
Social Media Website Checklist
Content (you should have some ready to go)

What type of social media you want to focus on

Video Content (if applicable)

Will You Sell Subscriptions

How Will Users Connect

Blog/Website Name

Branding/Logo

Posting Schedule

Domain Name (below)

Web Hosting (below)
See, if you have some (or all) of the above ready to go, then it gives your website some meat, or content as they would say. It also means you have more of a direction to go in when you are building the site.
1. Get Domain Name and Web Hosting
Now that you have a checklist ready to roll, there are two main things you want to do in order to get the building process going smoothly. You need to go find a domain name and then get solid web hosting.
Neither of these should be very difficult.
One thing you do want to consider is how many websites are online already. For this reason, you may not be able to get the exact domain name you are looking for. Don't worry, there are some ways around this.
If this is the case, then try playing around with the wording and title of your WordPress social networking site. See if you can come up with something that you can work with. If not, then try the next step.
There are so many different domain name extensions available now that you should be able to come up with something that is either close to or exactly what you want. Be creative, try some things, you will definitely find something that works.
Now that you have a domain name ready to rock, it is time to go find some good web hosting. You want to find a web host that gives you everything you need to get your social media website up and running in no time. 
GreenGeeks will not only give you every tool and resource imaginable, but we also provide the best customer service in the industry. With a few clicks of a button here and there, you can have a website up and ready to build and design.
That's not all, we are also a domain name registrar, so you can get a domain name from us as well as web hosting. This way everything is under one roof and you can easily access your entire setup in one place.
Okay, let's move forward with WordPress and the installation.
2. Install, Build, and Design Using WordPress
When it comes to what type of CMS (content management system) you are going to use, there are definitely a few choices. Truth be told, there are actually a few good content management systems available today. However, we are going to use WordPress, and there are several reasons for this.
First and foremost, WordPress is very popular and user-friendly. There are also thousands of tutorials and resources online to access that will help you get through the build and design process. With this kind of availability and help online, WordPress is a clear choice.
Not only is this CMS very user-friendly, but it is also very secure and easy to scale. Remember, there are always steps you can take after the fact to make sure your website is safe and secure. However, right out of the box, WordPress is built on excellent code and you can feel pretty good about how secure it is. You will also have no trouble scaling while you learn how to build this social media website.
Last, but definitely not least, it is very easy to install WordPress. You have a couple of choices here. You can use the one-click installation method found in your web host cPanel. Or, you can choose to install it manually. Whatever way you choose, you will have a fresh installation of WordPress up and running very quickly. 
From here, you are ready to start designing your site. This is where themes and plugins come in very handy, and WordPress has thousands of both.
3. Choose a WordPress Theme and Plugins
As stated above, WordPress gives you access to thousands of themes that can help take your social media website to the next level. This is also the case when it comes to plugins, as there are thousands of those available as well.
If you can imagine it, there is probably a plugin that can help you accomplish it.
That being said, you do also have the choice of finding a theme that is niche-specific and will help support the type of social media build you want to create. The same thing goes for plugins. While there are several plugins that I recommend for every WordPress website, it doesn't hurt to look for a good WordPress social network plugin, or something related.
Below, you will find a couple of theme and plugins suggestions. Use these suggestions to maybe add on to what you already have. If you don't have anything yet, then these are some great suggestions for a social media website.
Be Social
Be Social is a social networking theme that can help you build a solid community because it easily supports and interacts with BuddyPress (more on that below). The theme includes features like extended profiles, friend connections, private messaging, activity streams, notifications, user groups, and so much more.
If you are looking for a solid social media theme to help you get a site up and build a community quickly, then give Be Social a long look.
Kleo
Another great social media-related theme is Kleo. Like Be Social, Kleo also seamlessly integrates with BuddyPress and offers all sorts of built-in extras that can help your social media website take off and hit the ground running.
Kleo also comes with dozens of pre-made and ready-to-roll website demos. You can use these to build around or as a template for what you want to do.
BuddyPress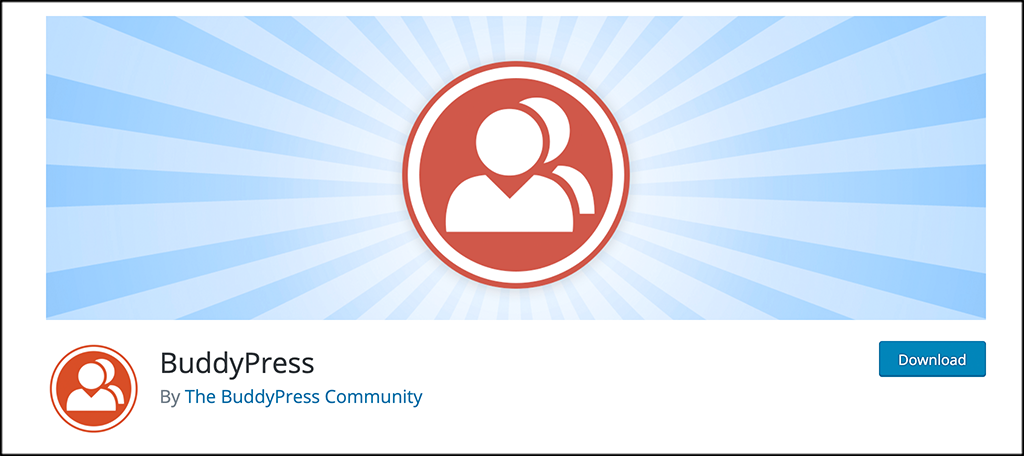 I told you we would come back to this for a minute. Yes, there are WordPress themes that integrate this plugin into the makeup of the layout.
However, BuddyPress is also a stand-alone plugin that you can install on any WordPress theme and immediately start to build a social community. It works with virtually any theme you want to use in WordPress.
Monarch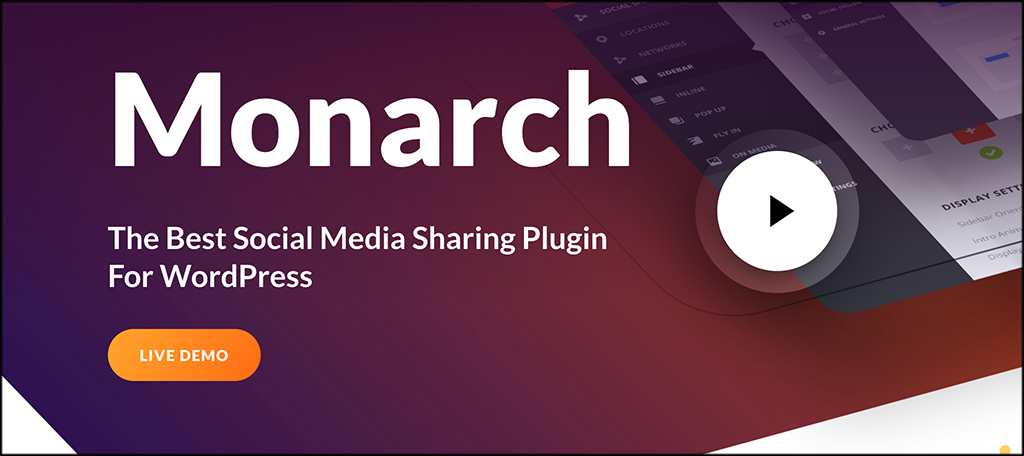 Monarch is widely considered to be one of the very best (if not the best) social media sharing plugins available for WordPress. It provides you with a beautiful design and layout that you can customize and display in just about any way you can imagine.
With beautiful share counts and tons of built-in social features, Monarch should definitely be on your list when you create a social network website.
Marketing Social Media Website
You have now entered the final phase of building your social media website. You have your domain and website host, you have started building, maybe even getting toward the end.
The last piece of the puzzle is marketing. That's right, what are you going to do to market your social media website and get it out there for the masses to see?
You may have thought about this already and put together a plan. If so, great! Go ahead and put your marketing plan to work and see how it goes.
If it doesn't go well, or you don't have a plan ready, then here are some suggestions for marketing techniques and tools you might want to look into.
Use Existing Social Media Sites to Your Advantage

 

Build Social Media Profiles for Your Website

Blast Content Out Regularly (as part of the content plan from the checklist)

Run Ads

Offer Product and Service Discounts

Have a Website Giveaway

Get on Forums

Guest Post on Other Sites
Conclusion
Well, that's about it! At this point, you should either have a very good idea of what it takes to build a local media website, or at least have already started building.
If you weren't sure where to start before, then the guide above should give you everything you need to get your website up and running properly.
While you may jump around from step to step, try and follow the steps above as they are laid out. This will provide you with the smoothest road possible when it comes to laying down the proper groundwork and building a new social media website the way you envision.
Good luck!
Growing up in Hawaii, Jeremy started his freelance writing career doing resumes, business plans, article writing, and everything in between. He now specializes in online marketing and content writing and is part of the Content Marketing Team at GreenGeeks.