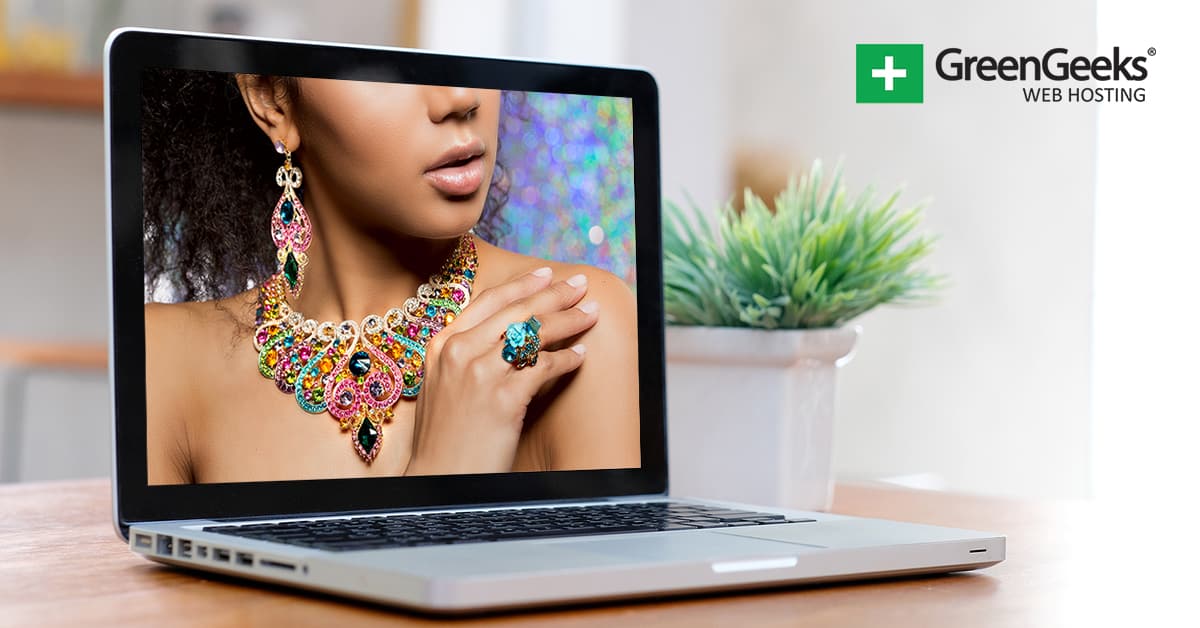 Are you planning to create a jewelry blog? Doing so can help improve sales and make you seem like an expert on the matter. Jewelry comes in all shapes, sizes, and values, which makes it an excellent talking point if you have the knowledge.
Today, I will demonstrate how to make your own jewelry blog with WordPress.
What Angle Will You Choose?
A jewelry blog can come in many different forms. Will you discuss how to appraise jewelry, the beauty of individual pieces, highlight the differences between major brands, create a DIY jewelry blog, or something else entirely?
The point is you have a lot of choices you can make and that is something you need to decide before making a website. For example, if you were planning on selling jewelry on the side, you are going to need to set up a store on your website.
These are things you need to know before building.
You should also consider the presentation of your website. Look at what similar blogs are doing and come up with a mental image of how yours will look and behave differently from a functional standpoint.
You Need A Great Web Hosting Company and A Domain Name
Every website deserves a great web hosting company because, without one, your website may not perform very well. A web host rents out a web server that stores your website. Each web host does things a little differently from each other.
As such, the quality of web hosts is not equal. Thus, you need to pick the best one.
Here at GreenGeeks, we are proud of the customer experience we offer. All of the customers get fast speeds, strong security, access to an experienced support team available 24/7, and web servers that were optimized for WordPress.
All of this comes at a competitive price.
We also separate ourselves from the competition with our commitment to the environment. Other web hosting companies contribute to the industry's emissions problem. We strive to be part of the solution.
To accomplish this, we carefully calculate how much energy we use to host every website and purchase three times that amount in wind energy. Thus, our websites are actually carbon reducing.
You will also need to select a domain name before moving on. This is the URL of your website and it should follow a few simple rules. It should be short, easy to remember, and reflect your website's content. Luckily, when you sign up today, the domain name is free for the first year.
Why WordPress Is the Best Choice for Jewelry Blogging
When it comes to creating a Jewelry blog, or any blog for that matter, WordPress is the best choice.
WordPress currently powers over one-third of the internet and continues to improve itself with every core update. The reason it has grown over the years can be attributed to how easy it is to use and that it can be customized for any website archetype.
Unlike many other CMS, WordPress does not require any coding knowledge. Thus, anyone can build a stellar website. Instead of relying on coding, WordPress utilizes plugins and themes to add features and offer design choices to developers.
What Are Plugins and Themes in WordPress
Plugins and themes play a huge role in WordPress, and picking the right ones can make all the difference. But if you are new to the platform, you probably need an explanation.
A Plugins is a small piece of software that adds a specific feature or set of features to your website. On other CMS, you would need to use code to achieve the same results.
They are almost identical to apps on a smartphone.
A theme is a collection of templates that allow you to customize the appearance of your website. However, they are not just cosmetic. Many themes come with built-in features that may be the deciding factor.
Both of these have free and premium options. When starting out, free plugins and themes are usually more than enough to get the job done. But as your site grows, the more polished and feature-rich premium plugins will be worth their weight.
Here are a few plugins and themes that are great for jewelry blogs:
WooCommerce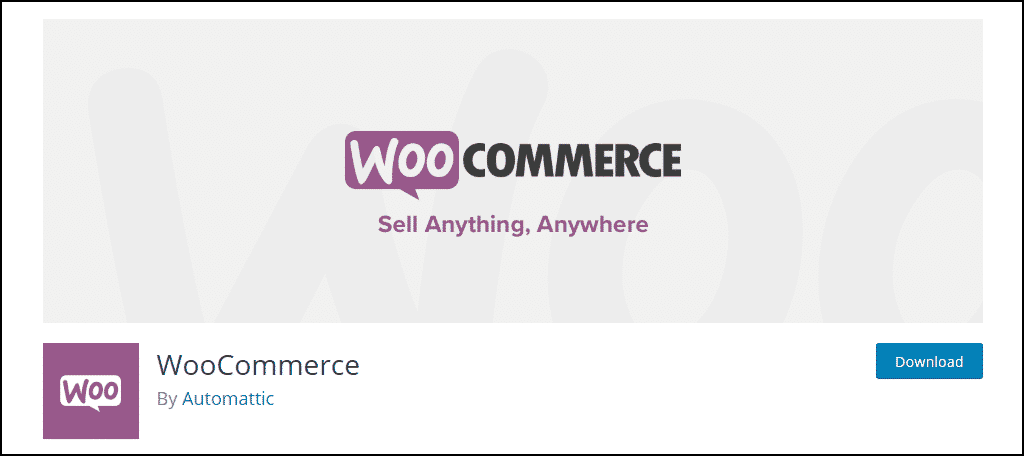 If you make your own jewelry, odds are you are going to want to sell it to visitors. That mean's you are going to need to build an online store for your blog. The WooCommerce plugin is the best one for the job and why over 5 million websites use it.
It allows you to build robust and stylish shops with ease and even has a host of supporting plugins that enhance it further.
WP Review Slider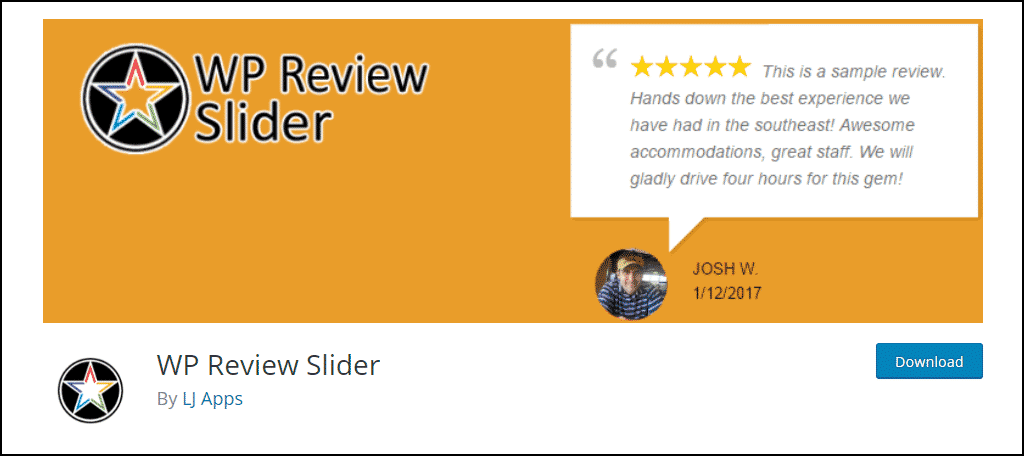 You are going to accumulate a lot of reviews since new jewelry comes out all the time. Thus, you are going to need a way to display those reviews without taking up a lot of space. The WP Review Slider is the best plugin for the job.
The plugin allows you to use Facebook and Twitter posts to display your reviews in a slider format. This is a great way to advertise your social media accounts while also offering reviews.
eCommerce Gem
The eCommerce Gem is an excellent choice for jewelry blogs because it has plenty of functionality for an online shop. It can also support blog posts. In many cases, adding a store onto a blog-focused theme may not come out great, but adding a blog onto a store is a different story.
The theme fully integrates WooCommerce and offers a modern design.
Blog99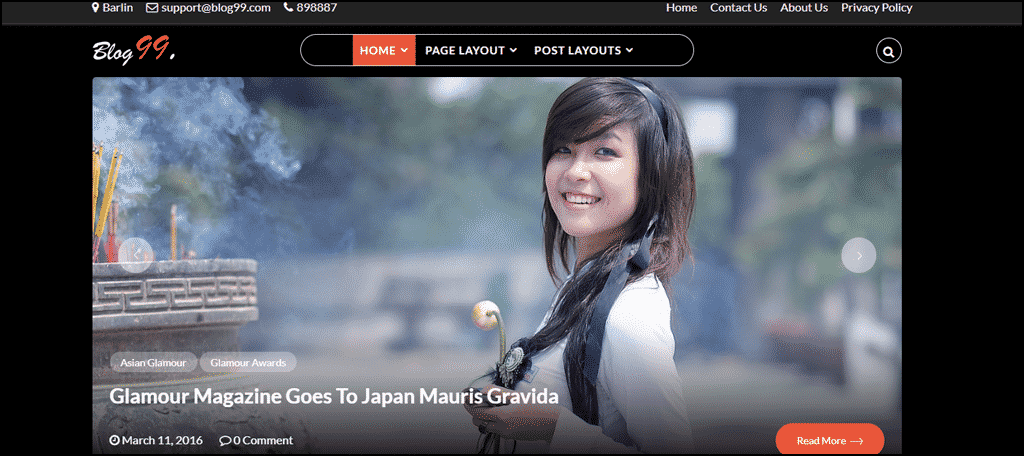 The Blog99 was made for creating blogs and its excellent design is perfect for a jewelry blog. It has a modern minimalist layout that lets your content stand out. It is a very fast theme that is SEO friendly and responsive.
Begin Marketing Your Jewelry Blog Immediately
One thing that every jewelry blogger finds out is the importance of marketing the website. Without proper marketing efforts, all of the hard work that goes into building a website is meaningless.
Luckily, there are a lot of ways to go about marketing your website. Just keep in mind that how successful each one is can vary significantly. Here are a few of the most popular ways to market a jewelry blog:
Social Media Accounts
Paid Advertisement
Email Subscriptions
Answering Questions (Quora/Yahoo Answers)
Participating in Forums (Reddit)
And there are plenty of other ways to do it, but marketing is only half of the game. The majority of your traffic will come from organic search results. This is a visitor that comes from search engines like Google.
You can get more traffic by ranking higher on Google, and you can accomplish this by writing SEO friendly content. Unfortunately, you have probably heard that the Google algorithm changes every few months. Thus, you need to make sure you are following the latest SEO tips available.
Start Creating Quality Content to Engage Readers
With a web host selected, CMS to build on, and a marketing plan in place, you are ready to focus on creating content for your new blog. Remember to make your content engaging, informative, and most importantly, enjoyable, while following SEO practices and you will grow fast.