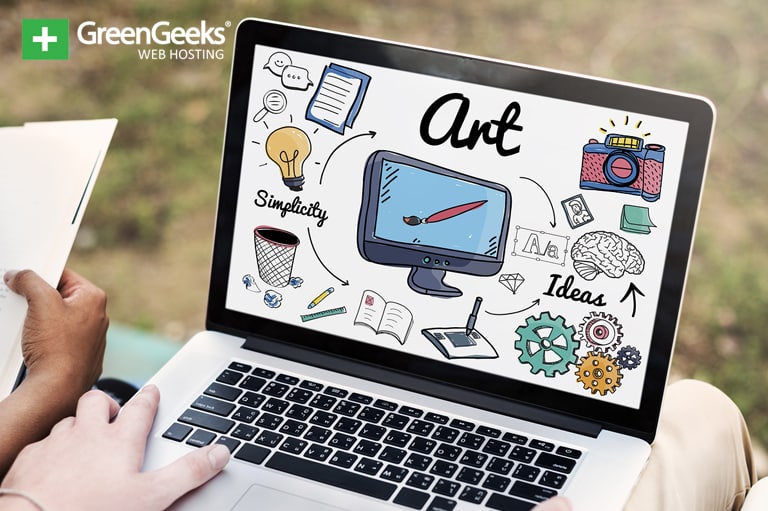 Being an artist can be difficult, depending on the type of artist you are. Oftentimes, it is not easy to make a living when you are first starting out. One of the things you may want to have in place to help is an artist's website.
There are all kinds of artists out there. Building a website for artists does not have to be difficult, you simply need to know the steps and what to do. This easy to follow guide will allow you to create an artist website and allow you to showcase your portfolio and talents.
Let's dive right in and learn how to build one of these for yourself.
What You Need to Start
As is the case with any website, there are a few things you will want to have in place when it comes to content. This will allow you to have something available right away when the site is being built. You don't want to put up an artist website with no content.
Here are some things to have in place.
Portfolio
A portfolio is a key tool for any artist. This shows your work, no matter what type of medium you pursue. Remember, a portfolio can be anything you want. It isn't relegated to just pictures. That being said, whatever your portfolio consists of, make sure you have it ready to publish on your artist's website.
I will show you how to easily make an art portfolio online in a few minutes.
Artist's Information
Think of this section as an "about me" page. Be creative, talk about yourself as a person and an artist. Give some background information and allow people to get a good feel of who you are as an individual. Being personable early on will help you land more work.
Relevant Contact Information
Any artist website should have easy-to-find and easy-to-read contact information. You can put up any contact info you want, but at the very least have an email address readily available for people who want to contact you. I suggest a phone number and a contact form as well. This is how you will be contacted for jobs, so make sure your contact info is available and relevant.
Steps to Building an Artist Website
Now that you have some relevant content in place, it is time to start the process of creating an artist website. Follow the next pieces of information in the order they are given and you will be on the fast track to getting your site online.
Purchase Domain Name and Web Hosting
The first thing to do is to find a domain name that you want to represent you online. Oftentimes, artists will buy a domain name that simply represents their own name or artistic company.
There are several different domain name registrars to choose from, so that is up to you. You may not be able to get the exact domain name you want, so play around with different spellings of the name or different domain name extensions. You will come across something you like eventually.
Now that you have a domain name purchased, it is time to find a solid web host. You want a web host that offers you everything you need to easily create an artist website.
Getting the right web host is key, as this will give you the tools you need to get online and showcase your website art.
Use WordPress to Build an Artist Website
Now that you have your domain name and web host in place, it is time to choose a CMS to build on. You will notice in your cPanel that you have the option to use a number of different ones. I recommend using WordPress, and here is why.
WordPress is open source, so thousands of developers work on it. It is also very secure, scalable, and user-friendly. Furthermore, WordPress now runs about 40 percent of all the websites online. There is no shortage of amazing themes and plugins to build around and you won't have to look far to find resources and tutorials.
You can also install WordPress very easily from the cPanel of your web host. This can be done using the one-click installation method or by a manual installation.
Either way, WordPress is the way to go here.
Picking the Right WordPress Theme
When choosing a WordPress theme to perfectly fit your artist website, you want to think about a couple of things. How unique do you want to be? Do you want the ability to add a portfolio built in the theme already? What kind of style do you want to portray? Here are some artist's themes I recommend checking out.
Haar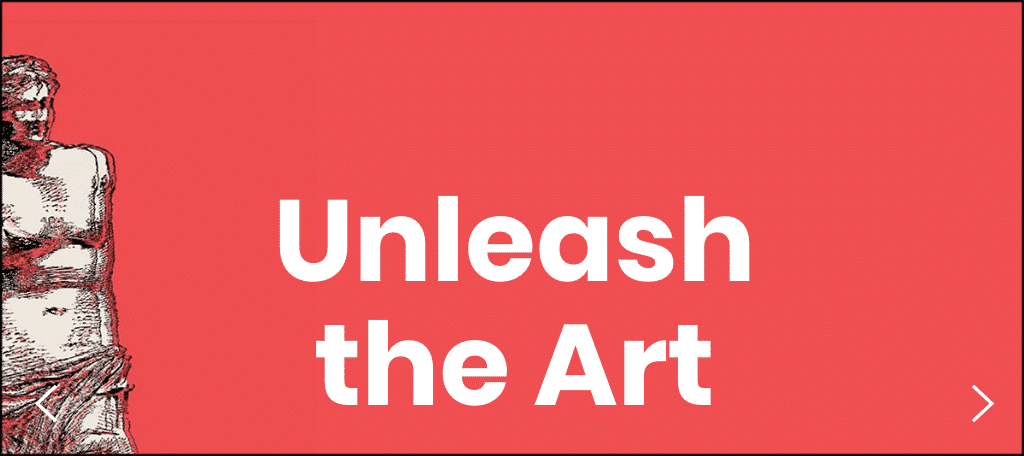 The Haar portfolio theme is not only perfect for an artist website, but it is also built for portfolios. If you are learning how to make a portfolio online, the Haar theme has you covered. Artists of any type can use this theme to create and manage portfolios online that showcase their work.
Bridge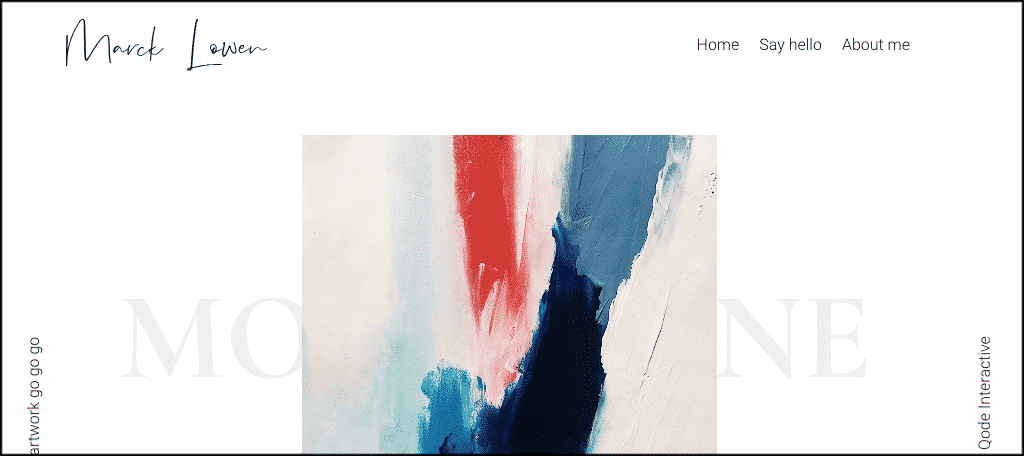 The Bridge theme allows you to really showcase yourself and your art in a personal, minimalistic way. The theme offers everything you need to create an impressive appearance. Bridge comes with dozens of pre-built templates for any type of artist and you can choose from these and use them to build around easily.
Webify
Webify is actually an all-in-one WordPress theme that can be used to build a number of different types of websites. That being said, it comes with many amazing profile templates that are perfect for creating an artist website and publishing a portfolio online. The theme is easy on the user and provides you everything you need to create that professional look.
Pretty Creative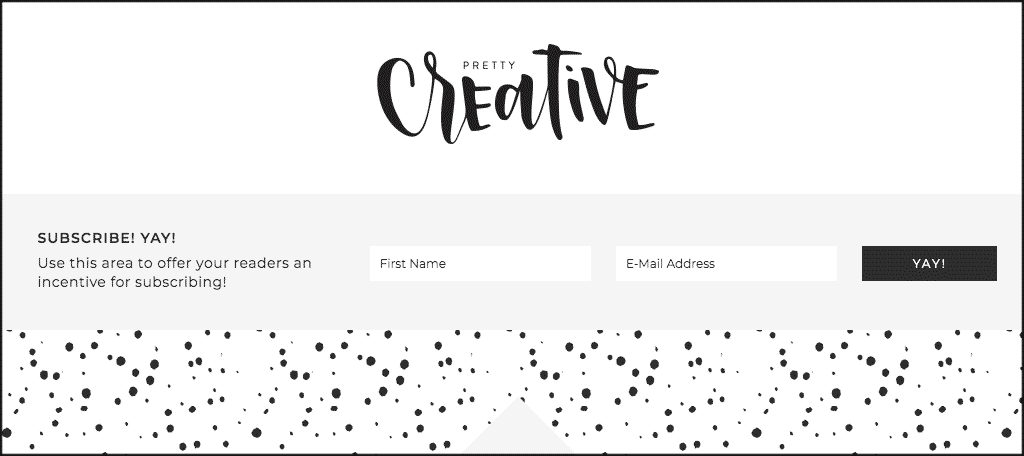 The Pretty Creative theme is another that is perfect for creating an artist website. The design is simplistic and unique. It allows for a very eye-catching portfolio display an offers users very easy navigation. This theme is perfect for displaying website art and has a visually stunning layout right out of the box.
Coastline
Coastline is a portfolio-based theme that allows artists to showcase their work through a number of built-in page layout options. Perhaps one of the most unique things about the Coastline theme is that you can post your entire portfolio on the home page. Basically, the entire website is dedicated to your portfolio and nothing else. With multiple available layouts and an easy to use interface, Coastline is perfect for making a portfolio online.
Choosing the Right Plugins
Now that you have your artist theme picked out and ready to roll, it is time to talk about plugins. There are a few you may want to consider for your artist website, depending on the situation. Here are some I recommend checking out.
NextGEN Gallery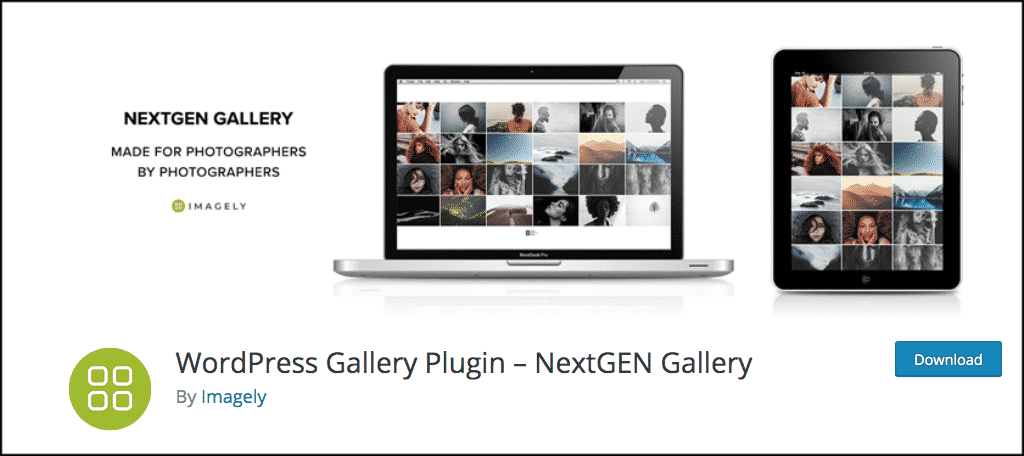 Every visual-based website needs to have a gallery plugin for portfolios and other things. This is where NextGEN allery comes in. This one is considered the standard WordPress gallery plugin and has almost 1 million active downloads. It offers a complete portfolio and image management system in the backend of your WordPress website.
Woo Image SEO
If you are creating an artist website, chances are images are going to be involved heavily in one way or another. If you didn't know, proper SEO and optimization of images is extremely important.
WOO Image SEO can help you with this. Simply put, the plugin automatically adds image alt tags and title attributes to your uploads. This will save you time, and more importantly, give you better image SEO.
Smush
Smush is an image optimizer and compression plugin. As I stated above, image SEO is important, and Smush does its part for you. It automatically optimizes images that are already in your WordPress media library. It also automatically compresses them on upload as well. This plugin will help keep your site running smooth and fast, as it takes care of image issues.
WordPress Photo Seller Plugin
There are a lot of different ways to sell your art and photos online. I have chosen the WordPress Photo Seller plugin because it is a full shopping cart system designed with photographers and artists in mind. The plugin will provide you with every single tool imaginable to properly sell your art on the Internet, so check it out.
Yoast SEO
Yoast SEO is a plugin that will help take the artist website you have just built to the next level. The plugin provides you everything you need to properly configure SEO standards across your entire website. This will allow you to get searched and indexed better and help Google to list your site higher if implemented correctly. It's definitely a must-have.
How to Share Your Artists Website
Now that you have created an artist website and have it online, it is time to get it out there and share it. If you aren't sure how to do this, here are some suggestions.
DeviantArt
DeviantArt is actually the largest online social network and platform for artists out there. Artists come from everywhere to post their work and get comments and feedback. There are over 38 million users on the site, and this is a perfect place to share your work and talk about your new online presence.
Pinterest
Pinterest is a perfect social network to share your art. Build a profile using the name of your website and start sharing. Get followers and have people interact with your imagery. You can also sell art from Pinterest and it is a perfect platform for getting your website out there to the masses.
Behance
Behance is another leading online network to showcase art. However, the difference between Behance and some of these others is that there are people looking to hire on Behance. This is not only a great place to share your artist website, but it is also a perfect place to post your work hoping to land gigs.
LinkedIn
Every artist should have a LinkedIn profile. Not only does this provide you a very professional setting to share your site, but it will also connect you with like-minded professional individuals. LinkedIn is a professional network and you should use it as such.
Instagram
Finally, Instagram is another social platform that should be used to display and showcase all of the website art you have online. You can build an Instagram profile and link it to your website. Gain followers and get your art out there.
Ideas For Artist Website
At this point, you have your website in place, or at least have the tools to start it properly. So you may be wondering what all you can use the artist website for. Here are some suggestions for you.
Online Portfolio
You can use your site as a full online portfolio for your work. Display one major portfolio, or make several different portfolios to display online for people to see. This is a great way to easily showcase your work.
For Business
Use your website to get business. You can have all your info on a contact page, as well as your resume. Put pricing options, and add other details about yourself, your art, and what you do. This gives you an easy way to display all relevant professional information for potential clients and employers.
Sell Art
If you want to sell your art online, then you can easily use your artist website to do so. I gave a lot of information above on how to do this, so implementing those functions will give you the ability to easily sell your stuff online. This is a great way to make money, especially if you have a running inventory already.
You could even go so far as to set up personal online auctions of your work.
Conclusion
There are all different types of websites for artists out there. Why not be a part of that? I hope this guide to creating an artist website has been useful and will allow you to easily get yours online.
Once your site is up and running, it will open more professional doors for you. This is because everyone goes online to find things so you definitely want your name, work, and information readily available for people to see.