Addon domains can be removed from within the GreenGeeks dashboard, or using the cPanel interface directly.
To remove an addon domain, log in to your GreenGeeks  Dashboard.
Method 1: GreenGeeks Dashboard
After logging into the GreenGeeks Dashboard, click on the Manage button next to the hosting account, either on the GreenGeeks Dashboard home page, or the Hosting management tab.

On the hosting management page, select the Domains drop down menu, and click on the Addon Domains link.
On the Addon Domain page, scroll down to the Manage Addon Domain table and select the three vertical dots next to the addon domain you wish to remove to bring up the Delete menu.
Select the Delete button to begin the process of removing the domain.


On the Remove Addon Domain page, confirm that you have selected the correct domain, and click the Remove button.
It will take 60-120 seconds to process the addon domain removal; once completed a Dashboard notification will be shown indicating that the domain has been removed.
Note that the notification will say sub-domain as there is an underlying sub-domain associated with each addon domain.

Method 2: cPanel
After logging into the GreenGeeks Dashboard and click the cPanel icon to directly access the cPanel for your hosting account.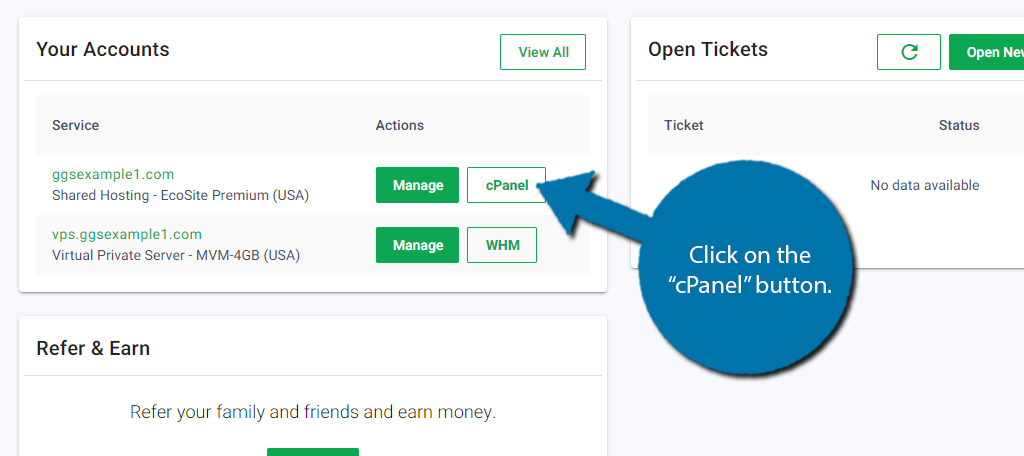 Within cPanel location the "DOMAINS" section and click the "Domains" link or icon.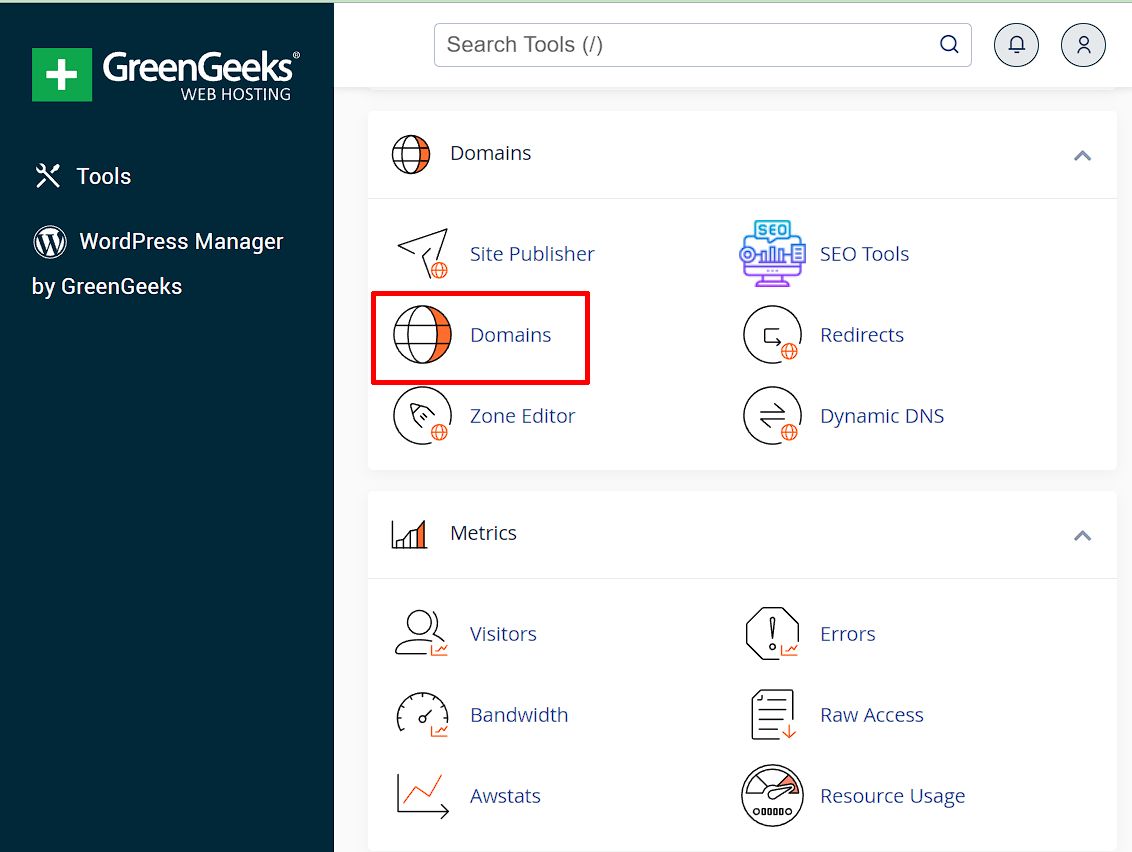 In the Domains table, locate the domain you wish to Remove and click the Manage button.
On the domain management page, click Remove Domain near the bottom of the page.
After clicking Remove Domain, you'll need to confirm the request once more by clicking "Yes, Remove This Domain".
The addon domain removal process will take 60-120 seconds to complete; once it's done a confirmation notification will be shown in cPanel and you'll be redirected back to the main Domain management page.
Note removing the addon domain will NOT delete the associated directory.   If you no longer need the directory you can delete it via FTP or by logging in the cPanel File Manager.