Here at GreenGeeks, we've made tracking the progress of support easier to access.
To view your support tickets, log in to GreenGeeks.
After logging into your account, you'll see "Recent Tickets" on the right of your Dashboard. This will display any open tickets you have from our support staff.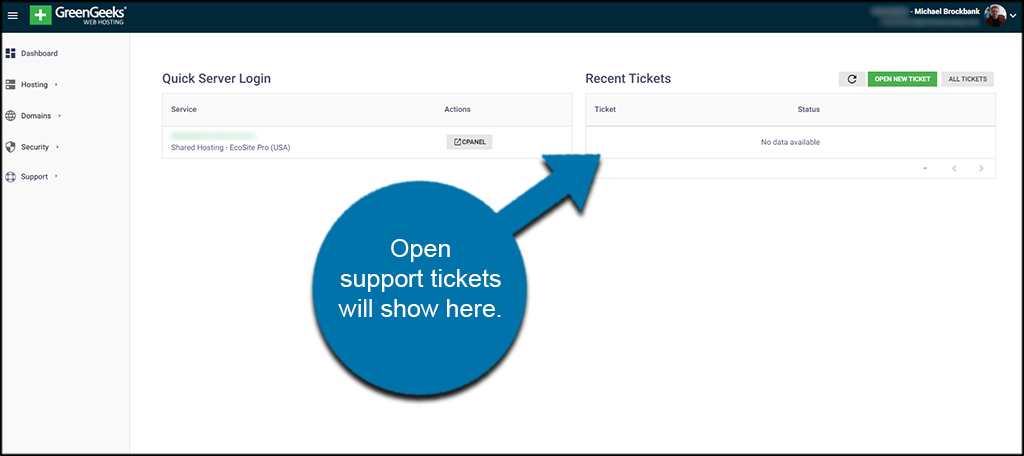 If you opened a ticket recently, you can click the reload icon to pull the most recent data.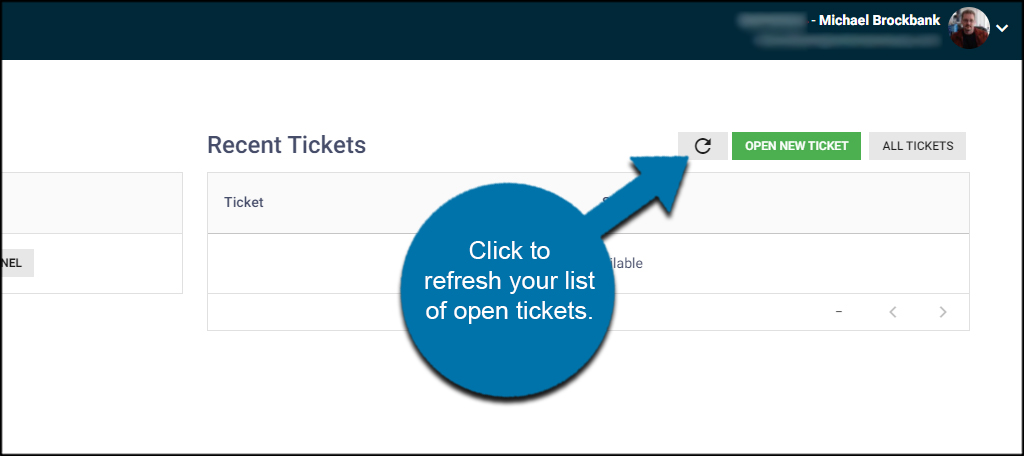 If you want to see a complete list of support, click the "All Tickets" button.
If you need to get back to the main screen, simply click on the "Dashboard" option on the right.