What is ID Protect?
ID Protect is a service that prevents your private information from being displayed publicly in the global WHOIS database. ID Protect can be applied to most domain names, but registry rules prohibit the masking of WHOIS data for .us, .ca, .uk, .de, .eu, and some other country-code TLDs.
Why Purchase ID Protect?
Every domain registration is required to have accurate contact information (publicly available WHOIS data) associated with it, but that requirement can result in both spam and postal junk mail to your home. ID Protect masks and protects your personal information while still meeting the domain name registration requirements.
How does it work?
ID Protect takes your unprotected, personal information, and shields it from the public so that they only see anonymous information.

How much does it cost?
ID Protect is available for $9.95 a year and can be purchased during or after the registration or transfer of your domain name. ID Protect is a non-refundable service.
To enable ID Protect
Click the "My Domains" link in the "Domains" section.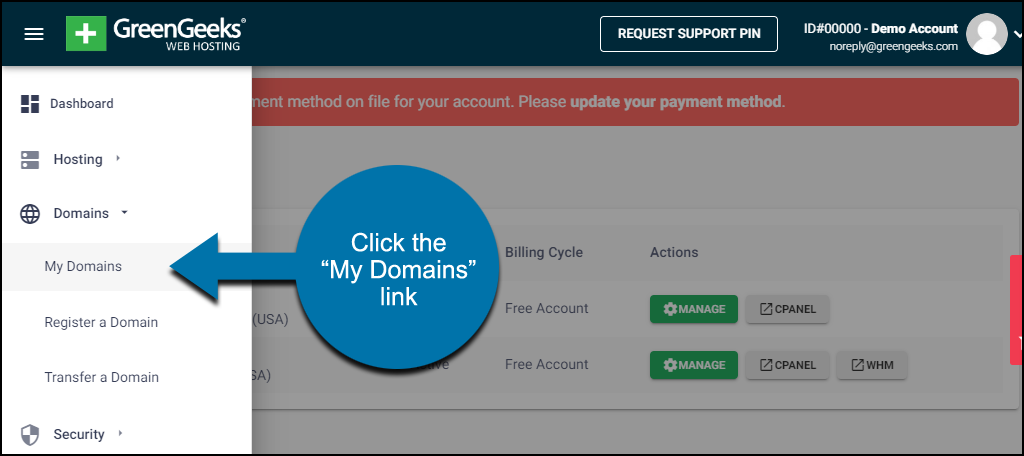 Click the "Manage" button for the domain you want to protect.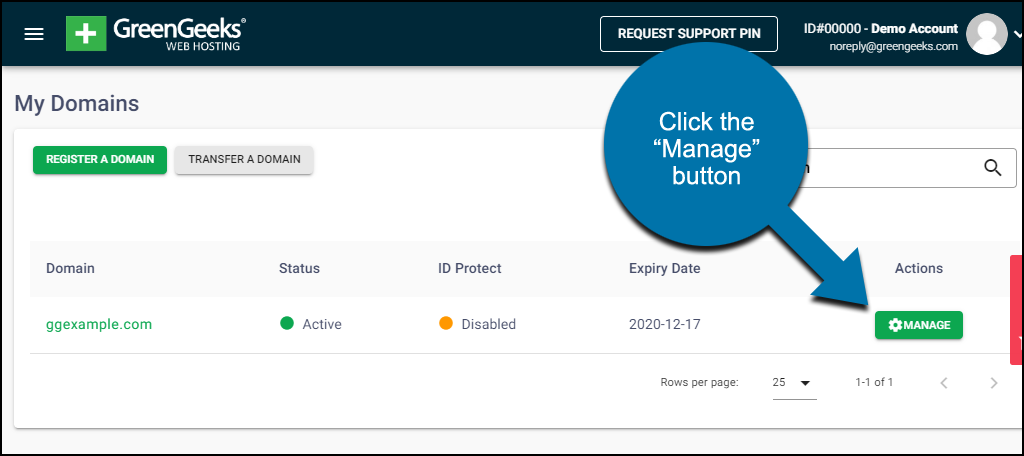 Click the "Request ID Protect" button.