Resetting your WordPress admin password in Softaculous is an easy task when you host with GreenGeeks. In just a few moments, you'll have a new password to use on your website.
Resetting Your WordPress Password in Softaculous
Step 1: Open cPanel
From your GreenGeeks dashboard, click the button to open cPanel.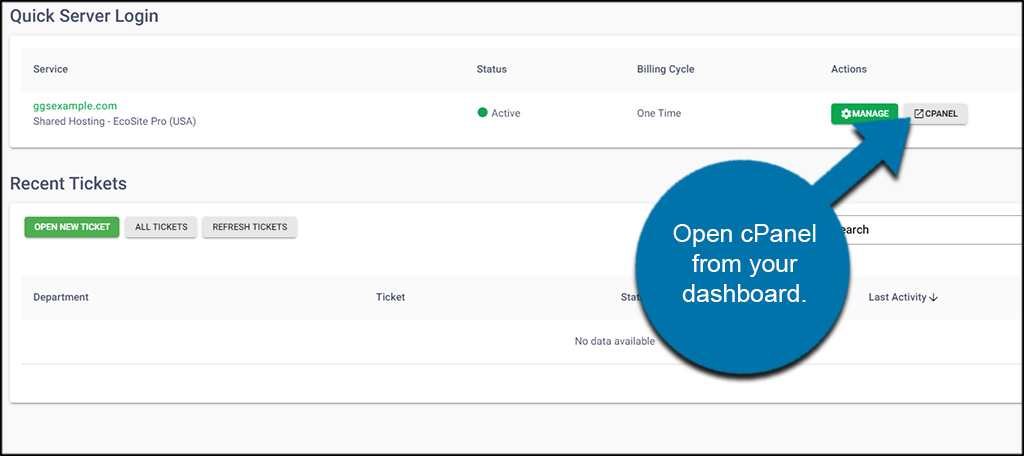 Step 2: Open Softaculous Apps Installer
Scroll down to Software and click the link for Softaculous.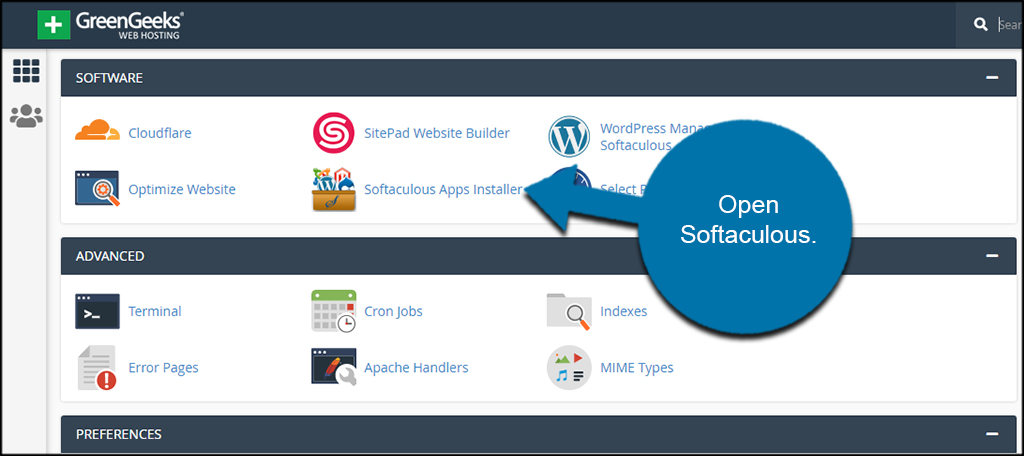 Step 3: Open Installations
Click the section to open the "Installations" area of Softaculous. This will show you all platforms you've installed on your website.
Step 4: Edit WordPress Install
Find your website in the list and click the pencil icon to edit its settings.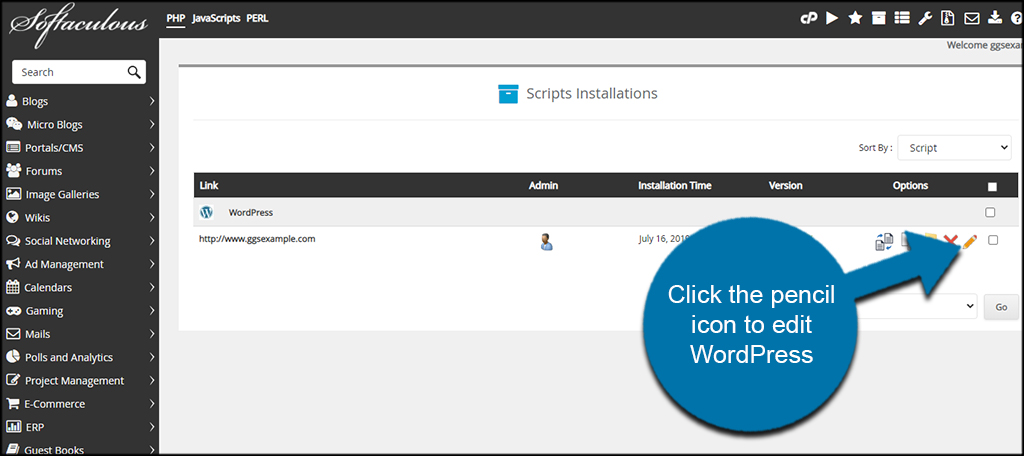 Step 5: Edit Admin Account
Scroll down to the Admin Account section of Softaculous. Enter the admin username and create a new password for the account.
NOTE: You must know the administrator username of the WordPress installation.
Step 6: Save Installation Details
Scroll to the bottom of the page and click the "Save Installation Details" button.